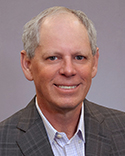 New York, July 11, 2016—Duane Morris partner Michael D. Schwamm of the firm's New York office has been named to the New York Law Journal's "Lawyers Who Lead by Example" 2016 list for his pro bono efforts providing crucial legal services to poor or nearly poor New Yorkers.
Schwamm has devoted hundreds of hours to pro bono service, representing more than 15 Lawyers Alliance's nonprofits in addition to providing educational programing and technical support to Lawyers Alliance, one of the leading providers of business and transactional legal services for New York nonprofit organizations; forming and representing Outward Bound Center for Peacebuilding—an organization that builds relationships across divided communities and contributes to lasting peace—in a wide variety of corporate governance matters; representing Start Small Think Big, which helps low-to moderate-income entrepreneurs build thriving businesses in order to increase their personal financial security and stimulate economic activity in underserved NYC communities; and aiding veterans seeking military discharge upgrades.
"Michael has served as an invaluable advisor, friend, ambassador and pro-bono legal counsel for the Outward Bound Center for Peacebuilding since its inception in 2007," said Flavio Bollag, interim executive director of Outward Bound Center for Peacebuilding. "From the early days when it was just a bold idea in need of support (and in need of incorporation!) Michael has been a steadfast ally and a trusted and gracious counselor."
"In our work with more than 125 law firms and in-house legal departments, we interact with hundreds of senior lawyers that take on pro bono projects, yet precious few have the level of commitment of Mr. Schwamm to bettering the community and championing pro bono service at every opportunity," said Sean Delaney, executive director of Lawyers Alliance for New York.
"Michael has been extremely generous in providing Start Small with the benefits of his time and leadership skills, most recently by pioneering a plan to assemble teams of legal and financial advisors to provide integrated advice to Start Small clients with more complex investment and related issues," said Jennifer DaSilva, executive director of Start Small Think Big.
Schwamm practices in the areas of corporate mergers and acquisitions, securities and technology law. He represents companies of all sizes, including startups and venture-backed companies, privately held family businesses and both large and small public companies in all aspects of their business affairs. Schwamm also provides services to venture capital and private equity funds, as well as to angel and other institutional investors. He assists family offices in structuring their direct business acquisitions and co-leads the Corporate Practice Group's initiative in this area. Schwamm has worked on a wide array of transactions, including public offerings, private placements, mergers, acquisitions, reverse mergers into public shells, joint ventures and licensing arrangements involving a number of industries, such as biotechnology, e-commerce, entertainment, healthcare, manufacturing, sports and telecommunications.
Schwamm is a 1983 magna cum laude graduate of Georgetown University Law Center, where he was editor of the Journal of Law and Policy in International Business, and a cum laude graduate of the University of Pennsylvania.
About Duane Morris
Duane Morris LLP provides innovative solutions to today's multifaceted legal and business challenges through the collegial and collaborative culture of its more than 750 attorneys in offices across the United States and internationally. The firm represents a broad array of clients, spanning all major practices and industries.