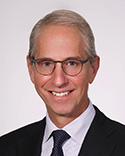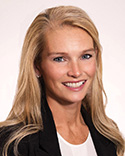 Duane Morris partners Seth A. Goldberg and Christiane Schuman Campbell have been named Cannabis Law Trailblazers by National Law Journal.
The inaugural list honors individuals "who are involved in all areas of cannabis law from helping regulate the marketing to providing licensing to new companies." Duane Morris is one of only three Am Law 100 firms represented on the list.
National Law Journal writes:
Seth Goldberg | Partner and Head of the Cannabis Interdisciplinary Group | Duane Morris LLP
PIONEER SPIRIT With his presence in highly regulated industries involving pharmaceutical companies and health care, Seth Goldberg first became interested in cannabis as a potential practice because of its connection to health issues. He spearheaded the establishment of the cannabis practice group at Duane Morris in 2015, formally launching the group in 2017. "As a lawyer in a highly regulated industry, cannabis seemed like one of the few emerging markets that had significant potential."
TRAILS BLAZED In establishing the firm's cannabis practice with dozens of attorneys across the U.S., Duane Morris became the only Am Law 100 law firm to practice on a national basis. "The transactions are becoming more sophisticated and higher value similar to those found in other industries handled by large law firms that include complex equity and debt, sophisticated tax and cross-border issues. And it hits all of our practice areas including litigation, taxation, real estate, corporate finance, health law and IP." Goldberg has also represented a client in a Southern District of New York case of first impression in which both sides asserted trademark infringement claims arising out of alleged rights to use the Woodstock trademark in the manufacture of cannabis-infused products. Goldberg has also advised on international transaction, licensing applications and university research centers.
FUTURE EXPLORATIONS Goldberg believes the industry will continue to have an increasing number of mergers and acquisitions and consolidation. "And these will include some really big players including name-brand companies." He expects that the industry will eventually mirror other consumer products with big companies at the top but including midmarket and smaller companies. "I view our role as being counsel to the market leaders who can really benefit from the type of advice that we as an Am Law 100 firm can provide."
Christiane Campbell | Partner | Duane Morris LLP
PIONEER SPIRIT Christiane Campbell doesn't consider herself a cannabis lawyer but a trademark and brand lawyer with a focus on highly regulated spaces. "The cannabis industry has grown, and the products have become mainstream with dispensaries branding themselves just like other consumer products." She chose to help cannabis businesses develop strategies for regulatory, business, licensing and intellectual property protection and guidance.
TRAILS BLAZED As in many emerging industries, Campbell has counseled clients who believed they were unable to protect their name and brand due to the legal status of their products. She has guided them through intellectual property, transactional and litigation matters before U.S. federal courts and before the Trademark Trial and Appeal Board within the U.S. Patent and Trademark Office, in inter partes and ex parte proceedings, and before the World Intellectual Property Organization and the National Arbitration forum in domain disputes under the Uniform Domain-Name Dispute-Resolution Policy. "At the federal level, you can't protect cannabis products and services, but there are workarounds. For example, you can protect ancillary products or clothing." In addition to developing strategies for her clients at the state and federal level, she has successfully enforced clients' intellectual property rights in China, the Middle East, Africa and Cuba.
FUTURE EXPLORATIONS As large pharmaceutical companies increasingly obtain approval for purified cannabidiol-drugs, Campbell expects these products will become more widely understood for their medical benefits and not be defined as marijuana. "The trend among states is cleared as they are coming online for medical uses prior to recreational use. And I am seeing more potential for household names as the trend is moving quickly toward the mainstream."
Read their National Law Journal profiles.
About the Duane Morris Cannabis Practice
Duane Morris attorneys in offices throughout the U.S. and internationally have extensive experience with the wide array of issues attendant to legal cannabis business activities, including licensing for cultivation, processing and dispensing; litigation; banking and finance; raising and deploying capital; protecting intellectual property; real estate development and leasing; public company representation and SEC filings; land use and zoning; healthcare and research; taxation; and cross-border transactions. In addition to advising participants in the medical and adult-use marijuana industries, Duane Morris attorneys are able to assist clients in other sectors whose businesses intersect with the expanding legal cannabis sector.
Duane Morris LLP, a law firm with more than 800 attorneys in offices across the United States and internationally, is asked by a broad array of clients to provide innovative solutions to today's legal and business challenges.
Republished with permission from law.com.