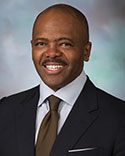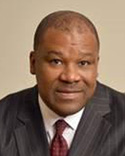 WASHINGTON and MIAMI, June 19, 2019—Duane Morris LLP Washington, D.C., Trial partner and Chief Diversity and Inclusion Officer Joseph K. West and Miami-based Corporate partner Miles L. Plaskett were named to Lawyers of Color's inaugural Nation's Best List. Lawyers of Color is a nonprofit devoted to promoting diversity in the legal profession and advancing democracy and equality in marginalized communities. The organization celebrates attorneys of color and conducts research and studies regarding the intersection of the legal profession and social justice.
Joseph K. West has more than 30 years of experience practicing law, including more than 25 years in litigation, business and advisory roles—both in-house and in law firms. As Duane Morris' chief diversity and inclusion officer, a role he has held since 2016, West manages the firm's comprehensive diversity and inclusion program, speaks widely on diversity and inclusion topics and provides consulting services to help companies create sustainable diversity and inclusion programs and solutions. West serves as an appointed member of the ABA Council on Legal Education and Admissions to the Bar, the body that oversees law school accreditation and bar admissions nationwide. He is also currently serving as a member of the influential ABA Commission on Women in the Profession, and previously served as a member of the ABA Commission on Racial and Ethnic Diversity in the Profession as well as the groundbreaking ABA Diversity & Inclusion 360 Commission. West also was elected and currently serves on the board of directors of the Lawyers' Committee for Civil Rights Under Law as well as the board of trustees of Xavier University of Louisiana.
West is a graduate of Tulane Law School (J.D., 1986), where he was formerly adjunct professor of trial advocacy, and Southern University (B.A., 1983).
Miles L. Plaskett focuses his practice on corporate, municipal and project finance, with an emphasis on renewable energy, infrastructure and development projects in the United States, the U.S. Virgin Islands, the Caribbean and Latin America. He represents corporate, municipal, utilities and private and sovereign investor and sponsor clients. Plaskett is also a member of the firm's Cuba Business Group.
Plaskett is a graduate of Georgetown University Law Center (J.D., 1988) and Georgetown University (B.S., 1985). He is a member of the American Bar Association and the National Association of Bond Lawyers.
About Duane Morris
Duane Morris LLP provides innovative solutions to today's multifaceted legal and business challenges through the collegial and collaborative culture of its more than 800 attorneys in offices across the United States and internationally. The firm represents a broad array of clients, spanning all major practices and industries.