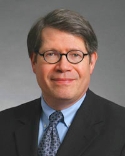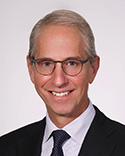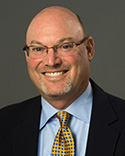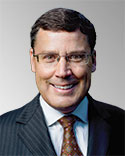 Duane Morris partners Robert L. Byer, Seth A. Goldberg, Brad A. Molotsky and Matthew A. Taylor have been named to The Legal Intelligencer's inaugural list of Pennsylvania Trailblazers.
The list honors professionals who are "truly agents of change...[and] have made significant marks on the practice, policy and technological advancement of their practice."
The Legal Intelligencer writes:
Robert L. Byer | Partner, Duane Morris LLP
PIONEER SPIRIT Robert Byer would rather face the withering questions of an appellate judge than grill a trial witness himself. From the beginning of his career, "I really enjoyed dealing more with advocating complicated legal questions than I did with dealing with the factual disputes that make up so much of trial practice." That predilection drove Byer to create one of the first large-firm appellate practice groups in Pennsylvania, where a singular focus gives lawyers an edge In the competitive world of appellate law. "We are not trial lawyers who do the occasional appeal. Nor are we appellate lawyers who do the occasional trials. We do appeals."
TRAILS BLAZED Byer, a former judge of the Commonwealth Court of Pennsylvania and the Pennsylvania Court of Judicial Discipline, has argued or briefed almost 300 cases before federal and state appellate courts. He has recently been involved in several high-profile cases in Pennsylvania, winning an appeal to the Supreme Court of Pennsylvania for EQT Corp., which challenged the way the state Department of Environmental Protection calculated fines against polluters. On behalf of the Pennsylvania Turnpike Commission, he blocked a proposed class action by trade groups and trucking companies alleging the commission charged unconstitutional tolls.
FUTURE EXPLORATIONS Byer teaches younger lawyers in his firm to look to the past when pre­paring to argue appeals. When they conduct research exclusively online, "lawyers have the potential of losing a lot of perspective and losing part of the art of lawyering." Printed statute books and decisions help lawyers maintain the ability to solve problems by way of analogy and to understand the hierarchy of judicial authority. "It becomes harder when everything is just all jumbled together on the computer." The most effective arguments, he believes, do not come from "just doing blind keyword retrieval."
Seth A. Goldberg | Partner, Duane Morris LLP
PIONEER SPIRIT Seth Goldberg's practice encompasses real estate law, intellectual property, mergers and acquisitions, regulatory matters—and cannabis. Goldberg led the establishment of a cannabis industry practice group at Duane Morris at a time when many large firms were wary of the legal issues surrounding the industry. In just five years, cannabis has become one of the 14 core industries on which the firm focuses, and lawyers across the firm are gaining experience in the industry. "The space really is well-suited for large law firms because of the complexity of the transactions. It is an industry that needs really good lawyers."
TRAILS BLAZED Goldberg had mostly represented clients in highly regulated industries: pharmaceuticals, energy, health care. But "I was looking for a new market to develop a book of business," and the firm's chairman at the time agreed to let him explore cannabis as a practice area. "There were no Am Law 100 firms serving the cannabis industry. None." While Pennsylvania had not yet legalized cannabis in any form, Goldberg began acquiring clients across the United States and Canada and engaging other lawyers in the firm for specialized legal work. By December 2016, he sensed "a critical mass of Duane Morris lawyers interested in the practice and clients that could pay the fees of a large law firm." The practice launched a month later.
FUTURE EXPLORATIONS As the cannabis market grows, it exerts what Goldberg calls a "gravitational pull" on non-cannabis companies, such as those that provide equipment and supplies. "It really mirrors any other agricultural industry," with issues involving supply chains, financing, infrastructure and regulation, among others. He thinks the industry's exotic allure will soon fade. "As the industry matures, the plan is for us to be servicing this industry as we would any other."
Brad A. Molotsky | Partner, Duane Morris LLP
PIONEER SPIRIT Public-private partnerships, adaptive re-use, sustainability, affordable housing—all were integral parts of Brad Molotsky's practice. But with the enactment of Opportunity Zone tax incentives in late 2017, Molotsky saw a chance to bring even more investment to the low- and moderate-income communities the legislation was envisioned to help. Since completing his first Opportunity Zone deal in December 2018, Molotsky has closed about 25 transactions and is working on that many more—with dozens of additional projects in the early stages. "It feels like every day, somebody else is calling."
TRAILS BLAZED For 18 years, Molotsky was executive vice president, general counsel and corporate secretary of Brandywine Realty Trust, a period when the company grew its portfolio from 40 office and multi-family apartment buildings to 300. Molotsky joined Duane Morris three years ago to put together public-private deals to build "interesting, complicated developments or redevelopments." He quickly recognized the Opportunity Zone incentives as a means to bring investment to long-neglected areas, but he believes the program is about more than making money. "There will be some money made—a lot of it—by folks who (already) have money. But there is another side to this program." That is the social impact of developing affordable housing to prevent the displacement of longtime residents.
FUTURE EXPLORATIONS Molotsky also has a personal interest in what Opportunity Zones can do. The oldest of his three children, Matthew, has special needs and Molotsky wants to use Opportunity Zone incentives in the development of affordable, supported housing for people with disabilities and for senior citizens. He uses discussions about Opportunity Zone incentives to encourage developments that bring medical care to lower-income areas or eliminate food deserts. He is exploring "how one can use the conversation and the deal to lead to other things."
Matthew Taylor | Chairman and CEO, Duane Morris LLP
PIONEER SPIRIT As chairman and chief executive of Duane Morris, Matthew Taylor supervises more than 800 lawyers and oversees an ambitious process to set the firm's future course. He also really, really likes practicing law. "I tell young lawyers that being a lawyer is still the most noble profession, if done properly, ever." He traces his enthusiasm to growing up watching his father practice law, practicing for a time with his father and eventually following him into the American Academy of Trial Lawyers. Maybe it's what he calls his "obnoxiously optimistic personality," but Taylor seems to mean it when he says, "I love being a lawyer."
TRAILS BLAZED Taylor's passion translates to results for his clients, who he continues to represent while managing the firm. He spent 10 years as head of the firm's 200-lawyer trial practice group, dealing with, among other matters, banking and securities law, RICO, corporate governance and product liability, with a concentration in medical devices. In a recent case, he helped his client Wright Medical obtain a preliminary injunction against another medical device firm for breaching the non-compete and trade-secret clauses in a distribution agreement for Wright's hip implant system.
FUTURE EXPLORATIONS In what Taylor calls "The Big I" (the "I" is for industry), he is reshaping Duane Morris for the future, trying to focus the firm on five core industries in its client base that generate the most revenue: financial institutions, health and life sciences, technology and telecommunications, infrastructure, and con­sumer and safety products. "This was the most exciting thing I've ever done as a leader," as he pushes the firm to meet aggressive growth and performance goals. All of it, he thinks, will attract lawyers—and clients—to the firm. "High performers want to join other high performers."
About Duane Morris LLP
Duane Morris LLP, a law firm with more than 800 attorneys in offices across the United States and internationally, is asked by a broad array of clients to provide innovative solutions to today's legal and business challenges.
Republished with permission from law.com.