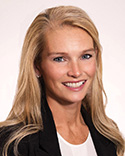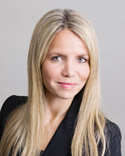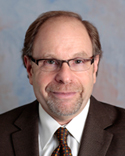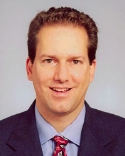 Duane Morris is pleased to announce that four of its intellectual property attorneys have been recognized by World Trademark Review 1000 2020—The World's Leading Trademark Professionals. Additionally, the Intellectual Property Practice Group is recognized in Pennsylvania.
WTR 1000 writes:
Duane Morris' Mark Steiner is a rangy trademark professional who is comfortable in trial, counselling, procurement and transactional settings. He recently represented PodShare, a unique membership-based co-living business against BD Hotels, the owner of POD HOTELS, which sought to prevent his client using any derivative of POD in its business. He secured a dismissal with prejudice of all asserted claims and had one of BD's formative marks withdrawn from publication.
Gregory Gulia represents Goodman Networks, a leading provider of end-to-end field services solutions, and has got some difficult marks registered for the company. The Duane Morris lawyer also acts for Unilever with respect to litigation and enforcement. He knows how to overcome roadblocks in court and before the USPTO.
Duane Morris makes light work of prosecuting, maintaining and managing approximately 20,000 trademarks in 150-plus jurisdictions and has bandwidth and systems enabling it to also handle a sizeable docket of litigation and enforcement cases and IP transactions. Running the practice like a well-oiled machine is Nicole McLaughlin. The trademark, copyright, entertainment and advertising group chair is an ace on all aspects of brand protection and enforcement, and has been coming up trumps for her diverse following of clients. For example, she recently overcame refusals to register a pizza trademark for Pica's Italian Restaurant; helped an electronics client with bad-faith filings in China; and obtained a judgment of genericness and cancellation of the trademark registration for the phrase "We Buy Houses" on behalf of Express Homebuyers USA. She has also been involved in numerous hot-topic cases concerning the rapidly developing cannabis industry, and represented Curemark, a biopharmaceutical company focused on developing treatments for autism, in an opposition brought by a medical marijuana dispensary. Her colleague in Philadelphia, Christiane Schuman Campbell, knows what makes a strong brand in the fashion, retail and consumer products sectors and functions much like an in-house counsel by giving commercially attuned advice.
For more information, please visit the World Trademark Review 1000 website.