Duane Morris Philadelphia Office Adds Corporate Partner Michael P. Gallagher
April 24, 2017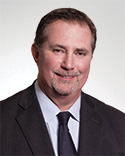 PHILADELPHIA, April 24, 2017—Michael P. Gallagher has joined Duane Morris LLP as a partner in the firm's Philadelphia office. Gallagher enhances the firm's corporate and securities capabilities in Philadelphia, nationally and internationally. He joins Duane Morris from Pepper Hamilton LLP.
Gallagher concentrates his practice in the areas of corporate finance, private equity, family businesses, securities, mergers and acquisitions, workouts, exit planning and general corporate matters. He has represented issuers and underwriters in private and public offerings of debt and equity securities, as well as financial and strategic buyers and sellers in stock and asset acquisitions. Gallagher has significant experience advising clients in a variety of industries, including manufacturing, technology, healthcare and life sciences, focusing on contract research organizations (CROs).
Gallagher's recent client matters include:
Assisting a government contractor providing engineering services to the U.S. Navy in an Employee Stock Option Plan (ESOP) sale/recapitalization and refinancing transaction.
Counseling a Dublin-based private equity group in several U.S. acquisitions and investments.
Facilitating the roll-up of 12 pharma service companies for purposes of selling the combined entity.
Assisting in the sale of a private equity-owned health services portfolio company to a strategic healthcare company.
Facilitating the sale of a supply chain software company to a private equity buyer.
Representing an ESOP-owned diversified holding company in the divestiture of a plastics, coatings and chemical manufacturing business to a private equity-backed competitor and in the sale of eight operating manufacturing businesses to a private equity fund buyer.
Representing a private equity buyer in the acquisition of a supplier of subsea systems and products.
Counseling an international U.S.-based CRO in an equity recapitalization with a New York-based private equity firm.
Representing an investment bank as financial advisor to special committees of publicly held companies in several "going private" and sale transactions.
Gallagher is a 1984 cum laude graduate of Villanova University Law School, where he was an editor of the Villanova Law Review, and a 1980 cum laude graduate of Boston College. He is on the national board of directors of the The Ireland Funds - America.
About Duane Morris
Duane Morris LLP provides innovative solutions to today's multifaceted legal and business challenges through the collegial and collaborative culture of its more than 750 attorneys in offices across the United States and internationally. The firm represents a broad array of clients, spanning all major practices and industries.