Duane Morris Recognized on Shortlists for LMG Life Sciences Awards
August 16, 2019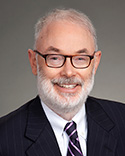 Anthony Fitzpatrick
PHILADELPHIA, August 16, 2019—Duane Morris LLP has been named as a "Firm to Watch – Financial & Corporate" on the Legal Media Group (LMG) Life Sciences Awards 2019 shortlist. Partner Anthony J. Fitzpatrick in Boston was also recognized as a "General Patent Litigator of the Year – New England" finalist. The awards, for the seventh year, honor top-ranking firms and individuals for outstanding legal work in the life sciences sector.
About Legal Media Group
Legal Media Group is the legal publishing arm of Euromoney Institutional Investor, one of the world's leading financial publishers. Legal Media Group publishes market-leading information online and in print for in-house counsel, external practitioners and industry leaders in a number of core practice areas, including international tax, international financial law and intellectual property. LMG Life Sciences Star designations are based on case evidence, peer feedback and client feedback.
About the Duane Morris Life Sciences, Biotech, Medical Devices, Pharmaceuticals and Biologics Industry Group
Duane Morris attorneys understand the issues that innovators in the life sciences industry face from every angle: from the science and technology to the business realities and potential legal challenges. We know because we have been there. Many of our life science attorneys have been in-house counsel at life sciences companies and/or have worked as scientists in research laboratories. Our lawyers have decades of experience guiding life sciences clients from startups to publicly traded companies, as well as academic and research institutions, working in a broad range of technologies, including pharmaceuticals, biotechnology, medical devices and diagnostics at all stages of the product life cycle, from discovery through clinical development and commercialization.
About Duane Morris
Duane Morris LLP provides innovative solutions to today's multifaceted legal and business challenges through the collegial and collaborative culture of its more than 800 attorneys in offices across the United States and internationally. The firm represents a broad range of clients, spanning all major practices and industries.