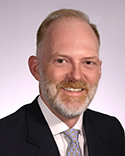 PHILADELPHIA, January 24, 2014—A team of Duane Morris lawyers led by J. Manly Parks, of the Philadelphia office, represented sellers CIT, Inc. (d/b/a Chicago International Trucks), Mcgrenho L.L.C. (d/b/a Indy Truck Sales), Indiana Mack Leasing, LLC, and Idealease of Chicago, LLC, in a $143 million truck dealership sale to Rush Enterprises, Inc. Rush, operators of the largest network of commercial vehicle dealerships in North America, greatly expands its presence in the Midwest through this acquisition, with the addition of commercial vehicle and leasing operations as well as enhanced service capabilities in the region. In addition to lead counsel J. Manly Parks, the Duane Morris team for this deal included Jeffrey S. Henderson, Christopher D. Durham, and W. Michael Gradisek, all of the Philadelphia office, and David B. Yelin, of the Chicago office. Edward G. Biester III, of the Philadelphia office, performed the Hart-Scott-Rodino analysis.
For more information, see the Rush Enterprises press release.
About Duane Morris
Duane Morris LLP, a law firm with more than 700 attorneys in offices across the United States and internationally, is asked by a broad array of clients to provide innovative solutions to today's legal and business challenges.