Duane Morris Welcomes Corporate Partner Drew D. Salvest in London
2 December 2019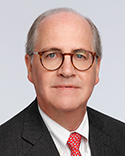 Drew D. Salvest
LONDON, 2 December 2019—Duane Morris LLP announced today that Drew D. Salvest has joined as a partner in the firm's Corporate Practice Group in the Duane Morris London office. Salvest strengthens the firm's international capital markets capabilities. Salvest joins Duane Morris from Jones Day.
"We're excited to continue to build upon our strong foundation in London with the addition of Drew," said Matthew A. Taylor, CEO and Chairman of Duane Morris. "This past year alone, we've welcomed four other high-quality attorneys to our London office, and we expect to continue to build our team in London in the coming year."
"Drew is an excellent lawyer with a sophisticated practice that will benefit our clients around the world," said Brian P. Kerwin, chair of Duane Morris' Corporate Practice Group. "His skills will be a great addition to our corporate capabilities."
"We're happy to welcome Drew to the firm and to continue the momentum of our growing London office," said London office co-managing partner Alex Geisler. "He is a great fit for our office and our Corporate Practice Group," added London office co-managing partner Susan A. Laws.
Salvest has more than 25 years of experience advising on U.S. and international capital markets transactions, including advising on securitizations, convertible bonds and other complex structured offerings. He regularly advises the originator on matters related to Europe's largest trade receivables securitization program. Salvest also advises European, Central Asian, Middle Eastern and North African sovereign, corporate and financial institution issuers and their bankers on a broad range of debt securities and other debt products that are sold to or placed with investors and banks pursuant to U.S. Securities and Exchange Commission-registered public offerings, global offerings, commercial paper programs, Eurobond offerings, private placements, syndications, prepayments and bilateral facilities.
Salvest is a graduate of New York University and Amherst College.
About Duane Morris
Duane Morris provides innovative solutions to today's multifaceted legal and business challenges through the collegial and collaborative culture of its more than 800 attorneys in offices across the United States and internationally. The firm represents a broad range of clients, spanning all major practices and industries.