Duane Morris Welcomes Trial Partner Phillip Hudson in Miami
January 21, 2020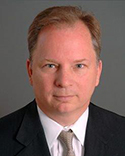 Phillip M. Hudson
MIAMI, January 21, 2020—Phillip M. Hudson III has joined Duane Morris LLP as a partner in the firm's Trial Practice Group in the Miami office. Prior to joining Duane Morris, Hudson was a partner at Saul Ewing Arnstein & Lehr LLP.
"Phil brings unique experience and synergies with other Duane Morris attorneys in Miami and throughout our international platform that will be a boost to our clients," said Matthew A. Taylor, CEO and Chairman of Duane Morris. "We're excited to welcome him to the firm."
"As a seasoned litigator with substantial experience, Phil will be a great addition to our group," said Sharon L. Caffrey, co-chair of the Trial Practice Group. "We look forward to working with him and introducing him to clients that will benefit from his impressive skills," added Wayne A. Mack, co-chair of the Trial Practice Group.
"We're pleased to welcome Phil to Duane Morris," said Harvey W. Gurland, Jr., managing partner of the firm's Miami office. "His skill set will be of great benefit to his clients and ours in the Miami market with respect to commercial litigation, creditors' rights and bankruptcy matters."
Hudson has more than 30 years of experience as a commercial litigator, with an emphasis on financial matters, shareholder disputes and fraud cases. He maintains a substantial complex litigation practice representing clients in federal and state courts throughout the country in diverse commercial matters, including, shareholder disputes, ADA defense, fraud cases and general commercial disputes. Hudson has recently handled complex, first impression priority disputes involving mortgage lenders and community development districts and bonds in Florida.
Hudson also represents a variety of organizations in federal and state bankruptcy and insolvency matters nationwide, including financially troubled companies, unsecured creditors, secured creditors, creditors' committees and governmental agencies (e.g., Government Development Bank of Puerto Rico). He has been involved in numerous and substantial out-of-court workouts and bankruptcy reorganization cases, handling high-profile matters including complex securitized lending transactions, industrial and government development bond restructuring and the reorganization of both public and private corporations.
In addition to the bankruptcy, insolvency and commercial arenas, Hudson also has experience in the following industries: banking; consumer branded products and services (firearms); gaming; hospitality; technology, media and telecom (publishing); and transportation (aviation). Hudson represents fiduciaries of all types, including bankruptcy trustees, federal and state court receivers and assignees for the benefit of the creditors.
Hudson is a graduate of the University of Miami School of Law (J.D., 1985) and the University of Maryland, College Park (B.A., 1982).
About Duane Morris
Duane Morris LLP, a law firm with more than 800 attorneys in offices across the United States and internationally, is asked by a broad array of clients to provide innovative solutions to today's legal and business challenges.