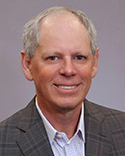 NEW YORK, July 3, 2013—Duane Morris LLP is pleased to announce two honors recently bestowed on its Corporate Practice Group. The Association for Corporate Growth (ACG) New York and The M&A Advisor have named Duane Morris "Law Firm of the Year" as part of the third-annual ACG New York Champion's Awards. In addition, New York Enterprise Report, in conjunction with Citibank, has named Duane Morris partner Michael D. Schwamm among the top seven business legal advisors in the New York tri-state area as part of its 2013 Accountant & Attorney Awards.
The ACG New York Champion's Awards recognize the leading New York firms that have significant achievements in the middle-market M&A industry. For the first time, ACG New York members were invited to cast their votes for Firm of the Year winners in eight subcategories, including Law Firm of the Year. The awards were presented during a gala at the Metropolitan Club in New York on June 20. Schwamm and partner Richard Jaffe of Duane Morris' Philadelphia office accepted the award on behalf of the firm.
ACG is a 13,500-member global professional organization focused on middle-market growth, private investment and mergers and acquisitions. Duane Morris is an ACG Official Sponsor of Growth and holds a leadership role in its Middle Market Private Capital Leadership Forum.
Members of Duane Morris' Corporate Practice Group advise clients in connection with mergers and acquisitions, public and private offerings of equity and debt securities, corporate finance, corporate compliance, corporate governance and taxation. The firm's attorneys have experience in venture capital and private equity transactions, negotiated acquisitions and divestitures, and defense against takeover attempts. Duane Morris lawyers also regularly represent international clients in both domestic and cross-border transactions.
Now in its fourth year, the "NYER Accountant & Attorney Awards: The Advisors You Need to Know" program recognizes the accountants and attorneys in the New York area who have made outstanding contributions to their clients' success. The winners were announced at a networking reception on June 19 at the Citi Executive Conference Center in New York.
Schwamm practices in the areas of corporate, mergers and acquisitions, securities and technology law. He has represented companies of all sizes, including startups and venture-backed companies, privately held family businesses and both large and small public companies in all aspects of their business affairs. He has also provided services to angel investors, venture capitalist private equity funds and other institutional investors. He is a former vice president and general counsel of FiberCity Networks, Inc., a telecommunications service provider.
Schwamm is a 1983 magna cum laude graduate of Georgetown University Law Center, where he was editor of the Journal of Law and Policy in International Business, and a cum laude graduate of the University of Pennsylvania.
About Duane Morris
Duane Morris LLP, a law firm with more than 700 attorneys in offices across the United States and internationally, is asked by a broad array of clients to provide innovative solutions to today's legal and business challenges.