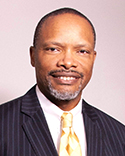 John A. Nixon
PHILADELPHIA, August 23, 2017—Duane Morris partner John A. Nixon will be honored with a Leadership Excellence Award from the Pennsylvania Diversity Council (PADC). The award is presented to individuals who exhibit leadership excellence in their organizations and communities. Winners are chosen for professional leadership skills, effective and efficient management, innovation and vision. Nixon will be recognized at the 8th Annual Philadelphia Diversity and Leadership Conference on August 31, 2017, at the Hilton Philadelphia City Avenue.
Created in 2010, PADC aims to foster a learning environment for organizations to grow and leverage their knowledge of diversity. With councils in Pittsburgh and Philadelphia, PADC provides opportunities for organizations, professionals and students to learn diversity best practices from corporate leaders.
Nixon, who is based in Philadelphia, practices in the area of employee benefits and executive compensation, counseling executives, plan sponsors and product providers in the design and operation of executive compensation, pension and retirement programs. He is a frequent lecturer, commentator and author on executive compensation and employee benefits issues. Nixon serves as chair of the tax committee of the National Association of Public Pension Attorneys and is a member of the Executive Leadership Council.
Nixon is a 1988 graduate of the University of Michigan Law School and a 1985 graduate of the Wharton School of the University of Pennsylvania.
About Duane Morris
Duane Morris LLP provides innovative solutions to today's multifaceted legal and business challenges through the collegial and collaborative culture of its more than 750 attorneys in offices across the United States and internationally. The firm represents a broad array of clients, spanning all major practices and industries.