Duane Morris Partner Jonathan Segal Testifies Before EEOC on Impact of Social Media on Behalf of Employers
March 12, 2014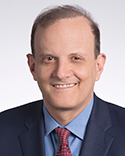 WASHINGTON, D.C., March 12, 2014—Duane Morris Partner Jonathan A. Segal testified before the U.S. Equal Employment Opportunity Commission (EEOC) on how social media in the workplace impacts the enforcement of federal equal employment opportunity laws. Appearing on behalf of the Society for Human Resource Management (SHRM), Mr. Segal explained that employers are using social media for a variety of reasons, including employee engagement and knowledge sharing; marketing to clients and potential customers; crisis management; and for recruitment and hiring of new employees. Mr. Segal noted, "Because social media engagement is a relatively new territory for both employers and employees, we are constantly refining how these tools should and should not operate in the workplace. For employers, the key questions are how to get business benefits out of these platforms and how to ensure that employee use of social media while at work is neither distracting nor potentially harmful to the organization."
"The increasing use of social media in the 21st century workplace presents new opportunities as well as questions and concerns," said EEOC Chair Jacqueline A. Berrien. "This meeting has helped the EEOC understand how social media is being used in the employment context and what impact it may have on the laws we enforce and on our mission to stop and remedy discriminatory practices in the workplace."
In an example of the pervasiveness of social media, the entire proceeding was "live tweeted" by the EEOC, SHRM, Duane Morris and others on Twitter using hashtag #socialEEOC.
In addition to his legal practice, Mr. Segal also serves as the managing principal of the Duane Morris Institute, a leading provider of training for human resource professionals, in-house counsel, benefits administrators and managers. He frequently speaks, writes, blogs and tweets about employment law and issues affecting human resource professionals.
More information about the EEOC meeting, including statements by all of the panelists and a transcript, can be found here.
About Duane Morris
Duane Morris LLP, a law firm with more than 700 attorneys in offices across the United States and internationally, is asked by a broad array of clients to provide innovative solutions to today's legal and business challenges.