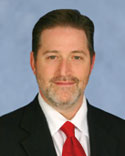 SAN DIEGO, September 17, 2015—Duane Morris LLP is pleased to announce that Keith Zakarin, a partner in the firm's San Diego office and chair of its Education Practice Group, has been chosen as one of the California Association of Private Postsecondary Schools (CAPPS) Hall of Fame STAR inductees for 2015. Zakarin serves as CAPPS' general counsel. The induction ceremony will take place on October 8, 2015, at the organization's 31st annual conference in San Diego.
CAPPS is a nonprofit membership organization that has represented California private postsecondary schools and regulatory institutions since 1985. In 2009, CAPPS created the Hall of Fame to recognize dedicated members who have helped CAPPS grow into the sector leader that it is today.
"It's an honor to be presented with this award," said Zakarin. "The past recipients are many of the great leaders of our sector of higher education. It's incredibly flattering to be included with them."
Zakarin has been an integral part of CAPPS since becoming its general counsel in 1999, advising and counseling the board of directors and membership. He has helped CAPPS influence education legislative and policy initiatives within California and nationwide. More than just an attorney representing these organizations, Zakarin owned and operated an accredited private college for 13 years, allowing him to function as a peer with intimate awareness of the sector that goes beyond the law to include functional, operational and political knowledge.
At Duane Morris, Zakarin exclusively represents private colleges and universities. His representation of these schools nationwide includes such diverse areas of law as student and employee litigation, regulatory and administrative counseling and litigation, mergers and acquisitions, accreditation counseling and advocacy, employment counseling and risk management.
Zakarin is a 1986 graduate of the University of California, Berkeley, Boalt Hall School of Law, and a summa cum laude graduate of the University of California at San Diego.
About Duane Morris' Higher Education Practice Group
Attorneys in Duane Morris' Higher Education Practice Group have direct, daily experience helping postsecondary institutions across the country achieve strategic goals while navigating through the maze of legal and regulatory complexity that is part and parcel of the higher education landscape. Cross-discipline teams can meet the specific and unique needs of higher education institutions and businesses in the areas of litigation and administrative appeals, government affairs and policy work (legislative and regulatory), regulatory and compliance counseling, articulation and consortium agreements, third-party servicer and similar agreements, government contracting, marketing and advertising, employment law and sector-specific regulatory issues arising in the context of M&A, private equity and other strategic transaction work.
About Duane Morris
Duane Morris LLP, a law firm with more than 700 attorneys in offices across the United States and internationally, is asked by a broad array of clients to provide innovative solutions to today's legal and business challenges.