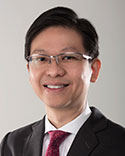 Singapore, 15 February 2018 – Duane Morris & Selvam LLP is pleased to announce that its Chairman and Managing Director, Mr. Leon Yee, has been appointed as an Independent Non-Executive Director to Laura Ashley Holdings Plc, effective 12 February 2018.
Laura Ashley is one of the world's best-loved home furnishings and fashion brands. Established in 1953 by Bernard and Laura Ashley from their kitchen table, it has grown to a worldwide brand that sells goods with a quintessentially English style.
"I am delighted to become an Independent Non-Executive Director of Laura Ashley Holdings", said Mr. Yee. "Laura Ashley is a world famous brand synonymous with English style, and is particularly popular in Asia and the United States. I am very honoured to offer this renowned company business insights and help drive its global strategy."
"As an international brand with a strong footprint in the U.S., Europe and Asia, we are thrilled to welcome Mr. Yee to our board. Mr. Yee's depth of experience in global businesses and multijurisdictional legal matters will help us stay nimble and responsive to the global marketplace," said Andrew Khoo, Director of Laura Ashley.
Mr. Yee is consistently recognized as a leading lawyer by notable legal directories and publications such as The Legal 500, the International Financial Law Review 1000 and AsiaLaw in various categories such as Banking & Finance, Corporate and M&A and Corporate Governance. He was also included in Asia's Brightest Young Legal Minds – Top 40 Under 40 – Asia Legal Business 2015.
Mr. Yee is an Advocate & Solicitor of the Supreme Court of Singapore and a Solicitor of England & Wales. He read law at Christ's College, University of Cambridge on a Cambridge Commonwealth Trust scholarship. He serves as a Visiting Professor of Law at Jimei University, China, is a member of the Tan Kah Kee International Society and holds the Honorary Legal Adviser position to the Char Yong (Dabu) Clan Association. He is also President of the St. Joseph's Institution Foundation (Singapore), Chairman of the SJI Foundation – Christ's College Cambridge Scholarship Selection Committee and Member of the Board of Governors, St. Joseph's Institution, Singapore.
In addition, Mr. Yee serves as the Non-Executive Chairman of SGX-listed Pacific Star Development Limited and as an Independent Director of SGX-listed Federal International (2000) Ltd. He is the Chairman of the Nominating Committee as well as the Remuneration Committee for both public listed companies.
About Duane Morris & Selvam
Duane Morris & Selvam serves as the headquarters for Duane Morris' Asian practice with offices principally in Singapore, Shanghai, Taipei, Yangon, Ho Chi Minh City and Hanoi. It serves clients conducting business in Asia, the Americas, Europe and beyond. Headquartered in Philadelphia, Duane Morris is a leading international law firm and has more than 800 attorneys in offices across the United States and internationally. The firm represents a broad array of clients, spanning all major practices and industries. Throughout its global expansion, Duane Morris has remained committed to preserving its collegial, collaborative culture that has attracted many talented attorneys. The firm's leadership, and outside observers like the Harvard Business School, believe this culture is truly unique among large law firms, and helps account for the firm continuing to prosper throughout changing economic and industry conditions.
About Laura Ashley Holdings PLC
Comprising 192 stores in the U.K. and 252 overseas franchises in 29 countries, Laura Ashley Holdings Plc continues to be one of the world's most popular brands selling home accessories, furniture, decorations and fashion. The company became a publicly listed company in 1985.