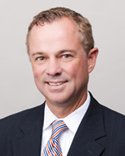 Wayne Mack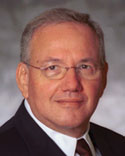 James Greenberg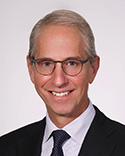 Seth Goldberg
PHILADELPHIA and CAMDEN, N.J., AUGUST 2, 2016—A group of the nation's osteopathic doctors are suing the American Osteopathic Association (AOA) to recover millions of dollars in annual membership fees that the doctors have been forced to pay for years to the organization. The money is paid as a condition of obtaining and maintaining physicians' board certification in any advanced medical specialty. The physicians—who have filed the suit as a class action—contend that the requirement that they purchase memberships is illegal, has no reasonable connection to the advanced certification and violates the antitrust laws. They are represented by Wayne Mack, James Greenberg and Seth Goldberg of Duane Morris LLP in Philadelphia and Cherry Hill, N.J.
The suit is being filed in the Federal District Court for the District of New Jersey in Camden.
According to Mack, who is co-head of the Duane Morris antitrust practice, the antitrust laws prohibit certain "tying" arrangements in which consumers who are interested in purchasing one product are forced to also purchase a second product. "In this case, physicians who completed their residencies in osteopathic programs were locked in to obtaining board certification through the AOA," said Mack. He added that the AOA had a monopoly on board certification for these osteopathic doctors. Although the physicians paid the AOA for the cost of those board certifications, "the AOA also required the physicians to purchase annual memberships in the AOA." In order to keep their board certifications, the doctors were forced to purchase these annual memberships that currently amount to $683 per year for most doctors. By tying the board certification to the purchase of annual memberships, the AOA generated tens of millions of dollars in assessments across the profession.
"There are considerable costs of doing business as a board certified D.O.," said Greenberg, who is a Certified Civil Trial Attorney in New Jersey and for 20 years was general counsel of the New Jersey Association of Osteopathic Physicians and Surgeons, "and doctors routinely pay them." They include hundreds of dollars of fees charged by the AOA for board certification, including testing fees for certification in such specialties as anesthesiology, dermatology and obstetrics. "But there is no legitimate reason why a physician should also have to purchase an annual membership in the AOA and pay additional hundreds of dollars a year to the AOA in dues on top of the costs of certification.
"It's quite simple," Greenberg said. "Our doctors should never have had to pay these fees, and we're suing to recover these fees and to establish that the doctors won't have to pay them anymore."
The plaintiff class is headed by Dr. Albert A. Talone, D.O, a Burlington, N.J. osteopathic physician who is certified by the American Osteopathic Board of Family Physicians. He represents some 32,000 D.O.s nationally affected by the AOA membership rule.
"We will ask the court to find that the AOA illegally imposed a needless and unrelated cost on its members merely as a revenue-generating device," Mack said. "That is what's been going on with the AOA for years, but it's going to stop now."
For additional information, see the Duane Morris Osteopathic Physicians Class Action Portal.
About Duane Morris
Duane Morris LLP provides innovative solutions to today's multifaceted legal and business challenges through the collegial and collaborative culture of its more than 750 attorneys in offices across the United States and internationally. The firm represents a broad array of clients, spanning all major practices and industries.