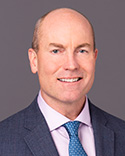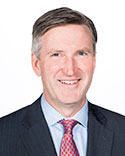 CHICAGO and NEW YORK, January 2, 2018 – Former General Re Corporation President and General Counsel Damon Vocke is joining the Duane Morris insurance practice, the firm announced today. Vocke had most recently headed his own firm, the Vocke Law Group, with locations in New York, Chicago and Stamford, Connecticut. Along with partner Ronald Lepinskas and special counsel Mark Holton from the Vocke firm, he joins a Duane Morris insurance industry practice group that comprises over 100 lawyers in offices across the firm. Vocke will be working with the group nationally and particularly in New York.
Said Matthew A. Taylor, the new Chairman and CEO of Duane Morris, "When highly accomplished lawyers such as Damon and his group decide to come to Duane Morris, we think it makes an important statement about our firm, both in terms of our growth trajectory as well as our exceptionally collaborative culture. The sophisticated nature of Damon's, Ron's and Mark's respective practices in class actions, regulatory and investigations fits well with our overall Trial practice and our Insurance Division specifically."
"With its national reputation in the insurance industry, Duane Morris offers my clients an optimal platform," said Vocke, who will be named Head, Corporate & Regulatory Litigation of the Insurance Division at Duane Morris. "I know many of the lawyers in the firm's insurance group and their highly regarded practice. We are delighted to be joining them."
As President of General Re Corporation, Vocke had executive responsibilities for a $6 billion business across 30 countries. He was also Chairman of a Lloyd's syndicate, Chairman of the Supervisory Board of a German affiliate and Chairman of United States Aviation Underwriters in New York. In his capacity as Group General Counsel of Gen Re, he also had responsibility for Legal, Regulatory, Governance, Compliance and Claims. Both for Gen Re and for major insurance clients of his own firm, Vocke has led high-profile reinsurance, regulatory and white collar criminal defense matters. Before his tenure at Gen Re, Vocke had built a marquee practice at a major firm representing insurance clients in a broad range of complex matters.
Lepinskas, who will be resident in the Duane Morris Chicago office as partner, was also most recently at Gen Re prior to joining the Vocke firm, serving as Global Casualty & Liability Claims Manager overseeing professional lines, general casualty lines and workers' compensation involving thousands of claims valued at several billion dollars. Previously, as a litigator at major firms, he handled re/insurance coverage, class action defense, mass torts, securities and RICO actions.
Holton, who will be resident in the Duane Morris New York office as special counsel, has represented investment banks; insurance brokers; insurance and reinsurance firms; accounting, consulting and law firms; the federal government and major news media organizations.
Max Stern, Chair of the Duane Morris insurance practice, said, "With the addition of Damon's group, we are substantially expanding our insurance capabilities in the East Coast, Midwest, London and broader international markets, focusing on complex work with visibility to the C-suite at major insurers. It's a terrific move for Damon, Ron and Mark, as well as for Duane Morris."
Vocke holds both an undergraduate degree (with High Distinction) and a J.D. degree from the University of Michigan. He is a Director of the World Affairs Forum.
Lepinskas received his J.D. degree, with honors, from the University of Chicago Law School, where he served on the Law Review and was also a Patiño Fellow. His undergraduate degree is from Dartmouth College, summa cum laude.
Holton is a graduate of the University of Virginia Law School, where he served on the Virginia Law Review and was awarded Order of the Coif. His undergraduate degree is from Harvard College cum laude. Following law school, he clerked for the Chief Judge of the U.S. District court for the Eastern District of Louisiana, the late Honorable Morley L. Sear.
About the Duane Morris Insurance Practice
Duane Morris' Insurance and Reinsurance practice is a nationally recognized leader in its field, has received a top-tier ranking from U.S. News-Best Lawyers and is consistently ranked by Chambers USA as one of the most highly rated insurance firms in the United States. With over 100 attorneys working in the firm's offices nationwide, the practice handles the full range of insurance matters, representing commercial liability insurers in general, excess and professional lines, as well as clients operating in all lines of the insurance and reinsurance business, including property and casualty, life, accident and health, management and professional liability, financial lines, surety and financial guaranty.
About Duane Morris
Duane Morris LLP provides innovative solutions to today's multifaceted legal and business challenges through the collegial and collaborative culture of its more than 800 attorneys in offices across the United States and internationally. The firm represents a broad array of clients, spanning all major practices and industries.