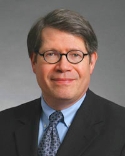 Robert L. Byer
PHILADELPHIA, May 7, 2018—Duane Morris LLP partner Robert L. Byer has received a 2018 Lifetime Achievement Award from The Legal Intelligencer, now part of ALM. The Legal Intelligencer is the oldest daily law journal published in the United States. He is one of only six recipients and will be profiled in a special supplement in the June 12 issue.
Said Matthew A. Taylor, Chairman and CEO of Duane Morris, "As both a distinguished legal scholar and a fierce advocate for our clients, Rob has been a pillar of Duane Morris' reputation for legal excellence and our unique culture for over a dozen years. Moreover, he is an icon of the appellate bar, both in Pennsylvania and nationally. His presence has added value to our firm in ways too numerous to count, but suffice it to say the firm is fortunate to have the benefit of his prodigious capability, just as I feel fortunate to call Rob a friend. Quite honestly, there is absolutely no one who would be as fitting a recipient of this unique recognition than Rob Byer."
Byer is the chair of the Appellate division of Duane Morris' Trial Practice Group, a distinct division he started at the firm, composed of appellate-only practitioners. He concentrates his practice in appellate and legal issues litigation and has argued or briefed nearly 300 appeals in Pennsylvania, before eight federal circuits and before the Supreme Court of the United States. His experience covers a wide range of legal areas, including corporate governance, intellectual property, administrative agency law, tax cases, constitutional law, real estate and land use regulation, environmental, public utility regulation, insurance coverage, contracts, professional liability, products liability and toxic torts. Byer is a former judge of the Pennsylvania Commonwealth Court and Pennsylvania Court of Judicial Discipline.
Among his accomplishments, Byer is a fellow of the American Academy of Appellate Lawyers and a member of the American Law Institute. He is a former member of the Pennsylvania Supreme Court's Appellate Court Procedural Rules Committee and chaired that committee for five years. Byer served two terms as chair of the Pennsylvania Bar Association Civil Litigation Section and served for 15 years in the Pennsylvania Bar Association House of Delegates. He is a former adjunct faculty member at Duquesne University School of Law in Pittsburgh and The National Judicial College in Reno, Nevada.
Byer is the author of a treatise on Pennsylvania civil practice and has contributed chapters to the "Third Circuit Appellate Practice Manual" (PBI, 3d ed. 2016) and "A Practitioner's Guide to Appellate Advocacy" (ABA 2010). He has also authored numerous published articles, monographs and course materials on various legal topics. Byer has been a speaker at seminars and continuing legal education programs throughout the United States.
Byer is a graduate of the University of Pittsburgh (J.D., 1977; B.A., magna cum laude, 1973) and completed postgraduate studies at Harris Manchester College, Oxford University.
An awards dinner will be held on June 27 at the Crystal Tea Room in Philadelphia.
About Duane Morris
Duane Morris LLP provides innovative solutions to today's multifaceted legal and business challenges through the collegial and collaborative culture of its more than 800 attorneys in offices across the United States and internationally. The firm represents a broad array of clients, spanning all major practices and industries.