Alumni
Letter from the Chairman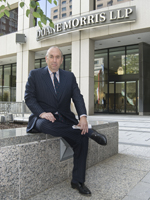 One of the Firm's tenets is our commitment to clients. We consistently look for opportunities to enhance relationships, to the benefit of both our clients and the Firm. This is evidenced in our work with our longstanding client Cisco Systems. In October, Mark Chandler, Cisco's Senior Vice President and General Counsel, Chief Compliance Officer, joined us at the Firm's Annual Fall Retreat. It was great having Mark there to hear his insights and for Mark to have the chance to interact with our lawyers and staff. His message and energy were truly inspiring.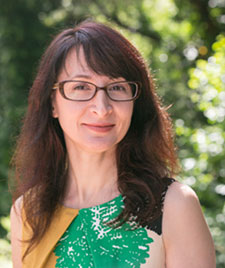 For more about the world-class operation at Cisco and the role Duane Morris plays in it, read our interview with Leah Waterland (formerly Poynter), whose successful secondment with Cisco led to her position as Director, Legal Services & IP Litigation. It was not a surprise when Cisco wanted Leah to permanently join their in-house legal team. She was an outstanding associate in the Firm's Intellectual Property Practice Group in Atlanta, which made her an excellent candidate to represent Duane Morris at Cisco. I'd like to thank Leah for sharing the story of her years in the Atlanta office and how it prepared her for her exciting role at Cisco.
I'm also proud to announce that one of the country's foremost proponents of law firm diversity and inclusion, Joe West, will be succeeding Nolan Atkinson as the Firm's next Chief Diversity and Inclusion Officer. Joe has done great things during his time as President and CEO of the Minority Corporate Counsel Association and we're very fortunate that Joe will continue and build on our pioneering diversity and inclusion initiatives.
For his part, Nolan is taking his talents to the public arena, having been named the City of Philadelphia's first-ever Chief Diversity and Inclusion Officer. Congratulations to Nolan on this terrific achievement, and we extend our sincerest appreciation for his years of service to the Firm. We have no doubt that Philadelphia will greatly benefit from his efforts just as the Firm has.
I also am proud to announce that Hope Krebs is the first woman to be appointed chair of Multilaw, a preeminent global association of independent law firms; and Cyndie Chang will be the next president of the National Asian Pacific American Bar Association. Congratulations to our partners Hope and Cyndie on their important new roles.
We are pleased to bring you these stories and we welcome your feedback. Please do contact me at soroko@duanemorris.com or alumni@duanemorris.com to share your news and accomplishments.
With kindest regards,