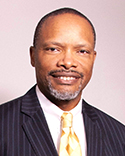 John A. Nixon
Partner
Duane Morris LLP
30 South 17th Street
Philadelphia, PA 19103-4196
USA
Phone: +1 215 979 1889
Fax: +1 215 405 2926
Email: jnixon@duanemorris.com

John A. Nixon practices in the area of employee benefits and executive compensation, counseling employers, executives, plan sponsors and ERISA providers in the design and operation of executive compensation, pension and retirement programs. He represents clients in a range of issues, including fiduciary duties; 409A and 457(f) compliance for nonqualified deferred compensation plans, supplemental executive retirement plans and excess benefit plans; federal tax issues applicable to government pension, defined contribution and 457(b) plans; tax qualification requirements under the Internal Revenue Code for employee retirement plans; equity and nonequity forms of executive compensation; and employer health, welfare and flexible benefits plans. He also advises employers and fiduciaries in benefits litigation matters.
Mr. Nixon is a frequent lecturer, commentator and author on executive compensation and employee benefits issues. He currently serves on the Advisory Panel on Employee Benefits for the American Law Institute-American Bar Association ("ALI-ABA") Program Committee and is a member of the standing faculty of the ALI-ABA course of study, "Retirement, Deferred Compensation and Welfare Plans of Tax-Exempt and Governmental Employees."
Mr. Nixon is a 1988 graduate of the University of Michigan Law School and a graduate of the Wharton School of the University of Pennsylvania.
Areas of Practice
Executive Compensation
Public Sector Pension and Welfare Funds
Fiduciary Compliance
ERISA and Employee Benefits
Representative Matters
Represented a Virginia IT staffing and consulting company in connection with a two-step transaction involving a corporate restructuring in which the company contributed substantial amounts of its assets and liabilities to a Delaware limited liability company, which simultaneously sold its preferred units to a third party investor for $20 million.
Obtained compliance letter under the Employee Plans Compliance Resolution Program (EPCRS) on behalf of a $51 billion public-sector pension fund.
Represented $24.5 billion defined benefit system in Internal Revenue Service audit. Responded to or defended 20 information document requests. Secured finding of "no action required."
Negotiated post-TARP executive employment agreements on behalf of publicly held manufacturing company, developing appropriate 162(m), 280G and 409A compliance strategies.
Provided fiduciary-obligations training to the retirement board of a $34 billion defined-benefit fund.
Advised $38 billion public-sector fund on fiduciary duties regarding the disclosure of member benefit data.
Drafted plan document for public utility implementing optional defined contribution plan linked to eligible deferred compensation plan (457(b)).
Drafted legislation implementing a defined contribution plan for newly hired employees of municipality.
Advised publicly held energy company on strategic options with respect to qualified-plan transitions in connection with a $4.3-billion acquisition in which the client's workforce was split between acquiring corporation and related target company.
Advised the retirement-plans board of publicly held manufacturing company on fiduciary duties with respect to plans subject to participant self-direction under section 404(c) of ERISA.
Drafted template 457(b) documentation for mutual fund provider.
Drafted master and prototype defined contribution documents and related adoption agreements for publicly held financial services firm.
Professional Activities
American Bar Association
- Section of Labor and Employment Law
National Bar Association
Philadelphia Bar Association
- Co-chair, Employee Benefits and Executive Compensation Committee
National Association of Public Pension Attorneys
ALI-ABA Employee Benefits Advisory Panel
Admissions
Pennsylvania
U.S. Court of Appeals for the Third Circuit
Education
University of Michigan Law School, J.D., 1988
The Wharton School of the University of Pennsylvania, B.S., 1985
Civic and Charitable Activities
Leadership, Inc. of Philadelphia
Mayor's Transition Committee for Mayor Michael Nutter, 2008
Honors and Awards
AV® Preeminent™ and BV® Distinguished™ are certification marks of Reed Elsevier Properties Inc., used in accordance with the Martindale-Hubbell certification procedures, standards and policies.
Selected Publications
Quoted in "Public Plans and Social Investing: When Doing the Right Thing Is Not Enough," Bloomberg BNA Pension & Benefits Daily," February 26, 2013
Author, "IRS Extends Determination Letter Filing Deadline for Governmental Plans," Duane Morris Alert, November 27, 2012
Co-author, "Deferred Compensation for Tax-Exempt and Governmental Executives," The Legal Intelligencer, September 29, 2010
Co-author, "IRS Offers Relief for Government-Sponsored Pension Plans in Determination Letter Process," Duane Morris Alert, August 17, 2009
Author, "Par for the Course in the Comp Game," Financial Week, November 2007
Author, "Independent Contractor Alert – The IRS and State Labor Department Talk Aimed at Employee Misclassification," HR Advisor, February 2008
Selected Speaking Engagements
Panelist, "Tax Hot Topics," National Association of Public Pension Attorneys 2013 Legal Education Conference, Santa Fe, New Mexico, June 28, 2013
Speaker, "Privatization and the Impact on Governmental Plans," 2013 NAPPA Winter Seminar Meeting, Washington, D.C., February 7, 2013
Panelist, "Restraints on Benefit Cutbacks Under Governmental Plans—Who's Winning and Who's Losing?" and "Other Current Issues for Governmental Plans," ALI-CLE's program on Retirement, Deferred Compensation, and Welfare Plans of Tax-Exempt and Governmental Employers, Washington, D.C., September 20, 2012
Speaker, "The Bells and Whistles of Persuation: Perceived and Objective Power in Negotiations," Life in the Big City, City of Philadelphia Law Department CLE, July 20, 2012
Speaker, "Member Information/Confidentiality," National Association of Public Pension Attorneys' (NAPPA) 2012 Legal Education Conference, June 28, 2012
Speaker, "Tax Topics: Something Old; Something New," National Association of Public Pension Attorneys' (NAPPA) 2012 Legal Education Conference, June 27, 2012
Speaker, "Advance Notice of Proposed Rulemaking (ANPRM) on Determination of Governmental Plan Status," National Association of Public Pension Attorneys 2012 Winter Seminar Meetings, Washington, DC, February 2012
Speaker, "Current Issues for 401(k), 403(b) and Other Defined Contribution Plans" and "Governmental Plans Under Attack," ALI-ABA Silver Anniversary Advanced Course of Study, Washington, D.C., September 2011
Speaker, "Ethical Questions for Attorneys Representing Governmental Retirement Plans," National Association of Public Pension Attorneys 2011 Legal Education Conference, Seattle, June 2011
Speaker, "Fiduciary Obligations and Other Current Issues for 401(k), 403(b), and Other Defined Contribution Plans" and "Governmental Plans Update," 24th Annual ALI-ABA Advanced Course of Study, Washington, D.C., September 2010
Speaker, "Vested Rights and Benefit Changes," National Association of Public Pension Attorneys 2010 Legal Education Conference, Asheville, North Carolina, June 2010
Speaker, "Duane Morris' Developments in Workplace Law & Practice 2010," Washington, D.C., May 2010
Speaker, "Employee Benefits and Healthcare Reform," Duane Morris' Developments in Workplace Law and Practice 2010, Philadelphia, April 2010
Speaker, "Issues in Defined Contribution Plans, Deferred Compensation Plans, and Severance Arrangements," part of ALI-ABA Employment Seminar "Retirement, Deferred Compensation, and Welfare Plans of Tax-Exempt and Governmental Employers," September 2009
Speaker, "Legal Issues Affecting Local Retirement Systems," Pennsylvania Association of Public Employees Retirement Systems 2009 Forum, Harrisburg, Pennsylvania, May 2009
Speaker, "Current & Emerging Trends in Fiduciary Litigation," Louisville Employee Benefits Council, Louisville, Kentucky, December 2008
Speaker/Moderator, "Global Issues in Employment Law," NBA Commercial Law Section, New Orleans, February 2008
Speaker, "Getting to the Number – the Design and Negotiation of Executive Compensation," Delaware Valley Human Resources Summit, October 2007
Lecturer, "Tax Policy of Governmental Retirement System," Temple University LLM Program, 2007-2010