Pro Bono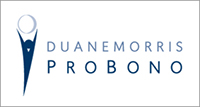 The goal of Duane Morris' pro bono program is to provide free legal services to those in our communities least able to afford legal services, and usually to those who have a dire need of such services. Accordingly, the focus of our pro bono work is providing quality legal services to individuals and organizations that serve the community: (i) through provision of services to low-income individuals; (ii) by furthering economic development in low-income areas; or (iii) by pursuing other charitable endeavors.
We are proud of the thousands of pro bono hours of legal service donated by Duane Morris attorneys and of the against-all-odds accomplishments of our clients. Our representation of often-marginalized groups, such as survivors of trafficking and domestic violence, has made us a stronger and more compassionate Firm. Working with immigrant children fleeing violence in Central America has reminded us of the freedom and security we often take for granted and reinvigorated our commitment to the rule of law. Representing community-based organizations has strengthened the communities where we live and practice and expanded our networks. And for our highest calling, serving those who served us first, we are grateful for the opportunity to recognize the sacrifices of our veterans with a small token of appreciation in the form of assisting them with disability appeals, discharge upgrades and general civil legal matters.
Pro bono service has been an integral part of Firm culture and a backbone of our value system since the Firm's founding more than 110 years ago. Today, the Firm gives all associates and special counsel 100 hours of credit annually and partners 50 hours of billable credit annually for their pro bono service. We have signed on to the Pro Bono Institute's Law Firm Pro Bono Challenge, striving to provide at least 3 percent of the Firm's billable hours to pro bono matters. We also provide extensive pro bono service in all 20 of our U.S. offices and many of our international offices, including London, Singapore and Myanmar. We have a dedicated three-person pro bono team that is responsible for recruiting pro bono opportunities and managing more than 500 matters, which range from U.S. Supreme Court amicus briefs and federal litigation, to local landlord tenant court and citizenship applications. This year, we added a social worker to the management team to help with unique program development and community outreach.
Contact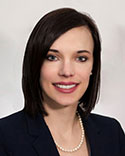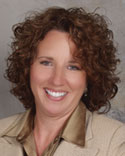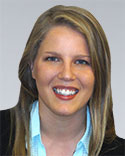 Legal Clinic for the Disabled
Duane Morris is a recipient of The White Hat Award from the Legal Clinic for the Disabled (LCD). The White Hat Award recognizes individuals and organizations that have done outstanding work for LCD and its clients. The Legal Clinic for the Disabled (LCD) provides free legal services to low-income people with physical disabilities and to the deaf and hard of hearing.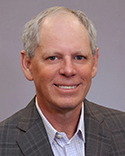 Michael Schwamm
New York Law Journal's "Lawyers Who Lead by Example" 2016 List
Duane Morris partner Michael D. Schwamm (New York) has been named to the New York Law Journal's "Lawyers Who Lead by Example" 2016 list for his pro bono efforts providing crucial legal services to poor or nearly poor New Yorkers. Michael has devoted hundreds of hours to pro bono service, representing more than 15 Lawyers Alliance's nonprofits.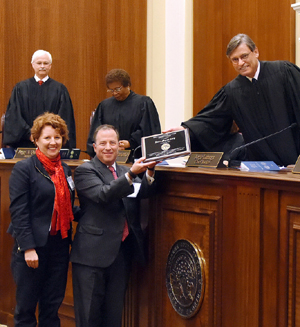 Valentine Brown and Harvey Gurland accepting the
Law Firm Commendation Pro Bono Service Award
Supreme Court of Florida
Duane Morris was honored with the Supreme Court of Florida Chief Justice's Law Firm Commendation Pro Bono Service Award for 2016. The annual award recognizes a law firm that has contributed significant hours and effort to pro bono legal services to individuals or groups that cannot otherwise afford those services and shows an extraordinary commitment to provide access to the courts for all Floridians.
Chicago Alliance Against Sexual Exploitation (CAASE)
Duane Morris was awarded the 2015 Pro Bono Superstar Firm Award by Chicago Alliance Against Sexual Exploitation (CAASE). The office has helped eight trafficking survivors to vacate criminal convictions related to their trafficking, as well as make new Illinois law. CAASE works to end sexual violence by changing the culture, institutions and individuals that are responsible for sexual exploitation through policy reform, community engagement and legal services.
Lawyers' Committee for Civil Rights of the San Francisco Bay Area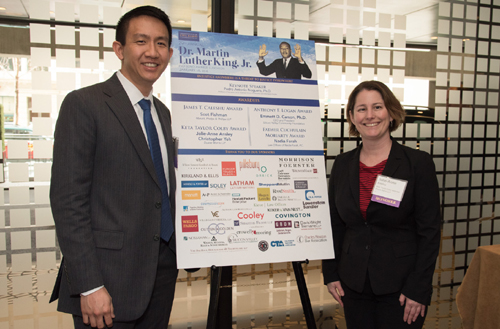 Christopher Yeh and Jolie-Anne Ansley
Jolie-Anne S. Ansley (San Francisco) and Christopher B. Yeh (Los Angeles) were named Keta Taylor Colby Award recipients by the Lawyers' Committee for Civil Rights of the San Francisco Bay Area (LCCR). The Colby Award recognizes pro bono attorneys who have provided outstanding representation to poor and underrepresented people through the LCCR's Second Chance Legal Clinic.
Lawyers Alliance for New York
Duane Morris received the 2015 Cornerstone Award by Lawyers Alliance for New York. Lawyers Alliance provides pro bono legal services to nonprofit groups that are improving the quality of life for low-income individuals in New York. The firm has partnered with Lawyers Alliance for more than 15 years and has provided pro bono services to more than 40 nonprofit clients since 1999.
Tahirih Justice Center
Phillip Chong (Baltimore) was honored with the organization's 2015 Maryland volunteer attorney of the year award for his selfless service to immigrant women and girls fleeing extreme gender-based violence in the United States.
Senior Partners for Justice of the Boston Volunteer Lawyers Project
Tony Martin (Boston) was honored with the 2015 Meg Connolly MVP award for aiding a grandfather seeking visitation with his disabled granddaughter before the Massachusetts Court of Appeals. Tony's advocacy clarified the definition of an interested party in guardianship actions under the Uniform Probate Code and set precedent in states adopting the Code.
Asian Americans Advancing Justice – Los Angeles
Duane Morris was honored with a 2014 Pro Bono Service Award by the nation's largest legal services and civil rights organization focused on serving, empowering and advocating on behalf of the Asian-American, Native Hawaiian and Pacific Islander communities. The award recognized the Firm's multi-office and cross-practice pro bono effort to perform a constitutional analysis of a proposed City of Monterey Park, California, ordinance that sought to require the use of the modern Latin alphabet (i.e., English) on business and commercial signs. The ordinance initially divided the city and would have had a disparate effect on certain Asian businesses in the historically immigrant community. The team's analysis that the ordinance was unconstitutional, along with subsequent public backlash, pushed legislators to allow the bill to "die." The organization commended the Firm for its "critical pro bono support" and for being "an example of how the nonprofit and private sectors can work together in support of equality in creative and meaningful ways." To show its gratitude, Asian Americans Advancing Justice – Los Angeles held a harmony celebration to thank Duane Morris and other collaborators for their assistance. The representation was led by Cyndie Chang, Managing Partner of the Los Angeles office, Paul Killion of the San Francisco office, and Wayne Mack and Meredith Carpenter, both of the Philadelphia office.
"Latinos—both long-standing citizens and new immigrant populations—are changing the landscape in communities throughout the country. With these changes come new challenges to basic civil and human rights. … The impact of … rejecting a racketeering argument against a landlord renting to immigrants in the Plainfield, New Jersey, case is monumental."
JUAN CARTAGENA
President and General Counsel
LatinoJustice PRLDEF
Philadelphia Volunteer Lawyers for the Arts
Jim Holman (Philadelphia) was named the 2014 volunteer of the year for his nearly 25 years of pro bono service to PVLA and the metropolitan arts community. Since 1991, Jim has represented artists and arts institutions in a wide variety of business and related matters.
Atlanta Volunteer Lawyers Foundation
Kenneth Franklin (Atlanta) was honored with the AVLF 2014 domestic violence Project volunteer of the Year Award. Kenneth has represented over two dozen survivors in the past two years in various civil legal matters, as well as organized trainings to prepare other volunteers to represent additional survivors.
Texas Civil Rights Project
Michael E. Clark (Houston) was recognized with a 2014 Kristi Couvillon Pro Bono Award for his commitment to pro bono service. Michael represented a young woman whose privacy rights were violated when she was outed by her teachers without her consent. His work led to a change in policies and training on LGBT nondiscrimination, privacy and bullying for more than 500 educators.
New York State Courts Access to Justice Program
Reshma Shah (New York) and Kevin Potere (New York) were awarded the program's Pro Bono Award for their outstanding work and dedicated service in the New York City Family Court Volunteer Attorney Program.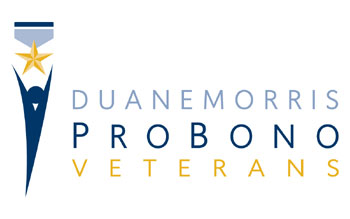 Duane Morris recognizes the sacrifices that service members have made for the United States and is committed to helping them solve significant problems that arise in their lives as a result of their service. As such, we are committed to assisting veterans and their families with disability benefits appeals, discharge upgrades, homelessness prevention and many other civil legal needs. Our attorneys also regularly represent organizations dedicated to empowering military service members, veterans and veteran-owned small businesses.
Unanimous SCOTUS Ruling in Pro Bono Veterans Case
On June 16, the Supreme Court of the United States reversed the Federal Circuit 8-0, ruling in favor of Kingdomware Technologies and veteran-owned small businesses in Kingdomware Technologies v. United States. The unanimous ruling means veterans will have (as Congress intended) expanded opportunities to compete for Department of Veterans Affairs (VA) business under the Veterans Benefits, Health Care, and Information Technology Act of 2006. Luke McLoughlin represented the National Veteran Small Business Coalition, several other national veterans organizations and individual veteran-owned businesses as amici in support of Kingdomware. The decision affected 200,000 service-disabled veteran-owned small businesses and 2.5 million veteran-owned small businesses across the United States.
At issue was the Federal Circuit's restrictive interpretation of the Act. The Federal Circuit allowed the VA to ignore the Act's mandate for competitive bidding by veteran-owned small businesses, and rely instead on its unilateral discretion in awarding contracts. In practical terms, this interpretation resulted in roughly $10 billion of the VA's $18 billion in annual purchases being exempt from bidding by the veteran-owned small businesses. The Court's ruling restored to veterans the competitive bidding opportunities Congress intended.
Robert Byer, Kristina Caggiano Kelly and Michael Barnicle also assisted in the matter.
For more information about the case, read the Duane Morris Alert.
Appealing to the U.S. Court of Appeals for Veterans Claims
More than one-third of the 3,500 appeals received by the U.S. Court of Appeals for Veterans Claims (CAVC) are filed by pro se veterans. Duane Morris works with the Veterans Consortium Pro Bono Program to provide representation to pro se litigants during appellate proceedings before the CAVC. it is an honor to ensure these veterans are represented before the CAVC. Many wait years to receive a final decision on their claim.
One such client was an 89-year-old World War II veteran who suffered bilateral hearing loss as a result of his Pacific Theater service in the Navy. While stationed on the U.S.S. Wasp, he was subjected to significant noise levels from anti-aircraft weapons. Following his service, he received a Letter of Commendation for outstanding performance of his duties, yet was denied a proper disability rating when he tried to increase his benefits as a result of hearing loss in both ears. Duane Morris attorneys represented him during his appeal, presenting one of only 14 oral arguments granted by the CAVC during 2014. The appeal was then referred for en banc review due to several precedential issues.
Teaming Up with the National Veterans Legal Services Program
Since 1980, the National Veterans Legal Services Program (NVLSP) has worked to ensure the U.S. government keeps its commitments to our nation's 5 million veterans. The organization recruits, trains and assists volunteer lawyers who take on veterans cases. Our attorneys work with NVLSP to obtain well-deserved combat-related special compensation and other benefits for veterans caught up in the complex Veterans Administration process.
One of our clients, a retired U.S. Army Sergeant who served two tours of duty in Vietnam and Afghanistan, literally was blown out of his cot one night while serving in Afghanistan. As the result of the rocket attack, he suffered substantial head trauma. He was also struck by a truck, leaving him with additional head injuries. Ultimately, among his combat-related injuries, the veteran suffered from post-traumatic stress disorder, partial hearing loss, ongoing headaches and constant ringing in his ears. Duane Morris attorneys presented a successful application for combat-related special compensation and were able to obtain retroactive and future monthly compensation for his injuries.
"This could not have come at a better time, as we have been living on plastic for a few months. I am floored and overwhelmed. We can now pay off our debts and have a small cushion. Thank you so very much for your service to us. Very big hugs and gratefulness!"
—VETERAN CLIENT
Upgrading Discharges for Our Most Vulnerable Veterans
In New York, the Urban Justice Center's Veterans Advocacy Project (VAP) is tackling one of the most controversial areas of veterans law: discharge upgrades. Receipt of a less than fully honorable discharge is stigmatizing and will prevent service members' access to healthcare, mental health services, disability benefits and educational and employment opportunities. Duane Morris attorneys represent veterans in these delicate cases to upgrade their discharge statuses, obtain access to healthcare or restore benefits, as well as help them return to treatment, college and gainful employment. This area of advocacy is growing rapidly as the number of less than fully honorable discharges related to post-traumatic stress (PTS) and traumatic brain injury (TBI) increase. Research shows the number of misconduct charges reflects the number of service members injured in combat, and with the ongoing downsizing of the military, scores of service members with undiagnosed and untreated PTS are likely to be discharged less than fully honorable.
Helping Those Who Help Our Veterans
Trademark Licensing: Duane Morris attorneys in our Intellectual Property Practice Group negotiated a favorable trademark licensing deal with the United States Marine Corps on behalf of MarineParents.com, a group founded in 2003 to support Marines and their families. The group provides information and counseling to parents of new recruits, opportunities to connect and support each other during deployments, meals to wounded Marines and their families, and care packages to combat deployed Marines.
Amicus Brief Representation: The Duane Morris Appellate Practice Group drafted amicus briefs in two recent cases, one currently under review by the U.S. Supreme Court. The case involves an unfavorable interpretation by the Veterans Administration regarding federal contracts set-asides for veteran-owned small businesses. In the other case, a Harvard-led consortium of law school veterans legal clinics, law school professors and veteran legal aid organizations won a determination that they were eligible for Equal Access to Justice Act legal fees in cases they litigated and won.
Second Act: Former Trial Practice Group Chair Dedicates Retirement to Representing Veterans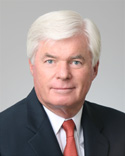 Reeder Fox (Philadelphia) assisted a veteran who suffered a serious foot injury that developed into metatarsalgia, a painful inflammation in the ball of the foot. A common overuse injury, metatarsalgia is often considered a symptom rather than a specific disease or injury. As a result, the veteran had been turned down multiple times by the VA and determined to have zero disability.
Undeterred, Reeder appealed the veteran's claims to the U.S. Department of Veterans Affairs Board of Veterans' Appeals, successfully advocated that the matter be remanded for examination by the VA, and advocated with a VA podiatrist that the injury was a disability. Ultimately, the VA awarded the veteran more than $50,000 in back benefits and continuing benefits for the remainder of the veteran's life. The Board's disability finding proved a meaningful vindication for the veteran and the monthly benefit payments will significantly improve the veteran's daily life. A veteran himself and former chair of the Firm's Trial Practice Group and Firm Executive Committee Member, Reeder has dedicated his retirement to representing veterans, among other pro bono matters.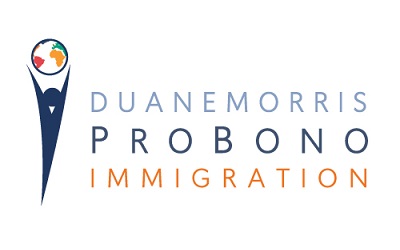 The need for pro bono immigration services has never been greater. Unrest in multiple regions of the world renews the call of the American dream leading immigrants to come from all over the world, and for those who are already here to remain, whether they have legal status or not. Duane Morris pro bono attorneys assist legal and undocumented immigrants with numerous types of immigration proceedings, including representation in removal proceedings, representing asylum seekers, unaccompanied minors and assisting with special immigrant juvenile status cases.
A New Life in the United States for an Outspoken Iraqi Journalist
Duane Morris attorneys in our Immigration and Trial Practice Groups successfully secured asylum for a young Iraqi journalist who worked for the Associated Press. He was a regular blogger in Iraq and often wrote articles criticizing the Iraqi government. While in Iraq, he was beaten, received death threats and survived an attempted murder attack by government operatives wielding semi-automatic rifles and hand grenades. Miraculously, our client was not injured. With political asylum, he will be able to seek lawful permanent residence and eventually U.S. citizenship, thereby securing his safety and that of his family for generations to come. He recently obtained his bachelor's degree, Phi Beta Kappa, and is considering graduate school.
"I am deeply thankful to Duane Morris for the Firm's selfless representation of me in my hour of need. My attorneys became and still are my best friends. They are compassionate human beings who understand perfectly the intricacies of the law and are aware of the stress that legal proceedings can have on an individual. Their hard work not only met my expectations but exceeded them in every sense of the word."
—Young Iraqi Journalist Client
Haitian Survivor of Domestic Violence Gets a Green Card
Duane Morris attorneys in Philadelphia obtained lawful permanent residency on behalf of a client who immigrated to the United States from Haiti to marry her U.S. citizen fiancé. Shortly after getting married, the client's husband became violent and emotionally abusive toward her. During our representation, we learned that the U.S. citizen spouse had a history of abuse: he previously helped another woman immigrate to the U.S., only to abuse her, and like our client, she secured legal permanent residence through the immigration provisions of the Violence Against Women Act. As a result of the team's efforts, United States Citizenship and Immigration Services (USCIS) flagged the abuser's name in its systems so that he would be subject to stricter scrutiny before being approved to sponsor visas for any future fiancées.
Survivor of Gun Violence Gets U.S. Citizenship
After being paralyzed in a shooting at the age of 18, our client, a citizen of Jamaica and longtime lawful permanent resident, longed to achieve his goal of U.S. citizenship. However, several pro se attempts were unsuccessful due to issues in connection with his juvenile criminal record, failure to register with the Selective Service System, mistaken registration to vote and a learning disability that prevented him from passing the English and history portions of his citizenship examination. Duane Morris successfully advocated that the client be exempted from the reading and writing portions of the citizenship examination, based on the client's learning disabilities, and worked through each of the other issues to demonstrate his eligibility for citizenship.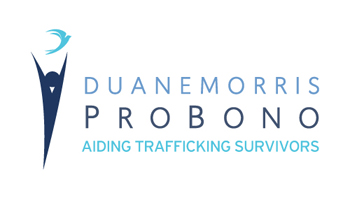 Duane Morris salutes the indomitable human spirit. Recognizing the need for new beginnings, clean slates and renewed hope, our attorneys provide thousands of pro bono hours to survivors of human trafficking and victims who were exploited and wrongfully convicted. We are humbled and inspired by the strength of our clients and the depth of their resiliency in spite of daunting circumstances.
Deloitte and Duane Morris Celebrate Impact Day 2016
Duane Morris' New York office partnered with Deloitte's Impact Day to provide Girls Educational & Mentoring Service (GEMS) and its members and alumni with a "more than a survivor" career day. GEMS serves girls and young women survivors of commercial sexual exploitation and domestic trafficking.
During the career day, Duane Morris attorneys Nanette Heide and Lily Gao, along with Deloitte's Magdalena Aliga Jarosz, Elene Karanicolas, Elizabeth Gagnon and Helen Weintraub, discussed their careers and the lessons learned throughout their various occupations in fashion, accounting, corporate law and public relations. GEMS members practiced marketing pitches, discussed interview questions and learned about operating a bakery from Sweet Generation, a woman-run business in New York that supports internship programs for at-risk youth and teaches job readiness in their creative bakery space.
Duane Morris and Deloitte team members also learned about the commercial sexual exploitation of children in New York and packed crisis bags for survivors as they enter the GEMS program.
Pro Bono Partner – GEMS
Founded in 1998, Girls Educational & Mentoring Services (GEMS) is the only organization in New York state specifically designed to serve girls and young women who have experienced commercial sexual exploitation and domestic trafficking.
As a proud supporter of GEMS, more than 40 Duane Morris attorneys have:
Donated more than 4,500 pro bono hours
Worked on nearly 450 motions and legal labs
Illinois Survivor Becomes National Leader
Trafficked, beaten and subject to unimaginable emotional abuse for more than 20 years, our client escaped in 1997 and dedicated her life to helping others escape similar circumstances. She founded the Dreamcatcher Foundation, a nonprofit organization serving Chicago girls impacted by the sex trade, worked with the Cook County Sheriff's Office to provide desperately needed services to trafficked girls and women and won numerous awards for her work. Nevertheless, our client's prostitution convictions kept her from achieving further goals, including becoming an adoptive parent, working with at-risk youth and opening a crisis center for her organization.
Working in conjunction with the Chicago Alliance Against Sexual Exploitation (CAASE), Duane Morris attorneys assisted the client in expunging her criminal convictions under the Illinois Justice for Victims of Sex Crimes Trafficking Act. The Act allows state courts to vacate prostitution-related convictions if the petitioner can show they were a victim of trafficking at the time of the conviction.
Pro Bono Partner – CAASE
Chicago Alliance Against Sexual Exploitation (CAASE) envisions a community free from all forms of sexual exploitation, including sexual assault and the commercial sex trade. CAASE addresses the culture, institutions and individuals that perpetrate, profit from, or support sexual exploitation. The organization's work includes prevention, policy reform, community engagement and legal services.
Highlights of Duane Morris' work with CAASE:
Currently helping eight trafficking victims vacate their criminal convictions for prostitution
Honored with the 2015 Pro Bono Superstar Firm Award
Expanding Legal Protections for Victims of Trafficking
Collaborating with the Chicago Alliance Against Sexual Exploitation (CAASE), Duane Morris attorneys helped expand the types of convictions that may be vacated under Illinois' Justice for Victims of Sex Trafficking Crimes Act. In addition to successfully vacating prostitution convictions relating to our client's trafficking, Duane Morris attorneys argued that the Act should be construed to permit vacatur of other convictions that were the direct result of a survivor's trafficking. In doing so, Duane Morris attorneys helped set a precedent in Illinois, which will aid many more survivors to vacate convictions from their criminal records wherein they really were the victim, not the criminal.
Collaborating to Educate and Prevent Child Exploitation in Our Communities
It is estimated that 200,000 to 300,000 U.S. adolescents annually are at risk for commercial sexual exploitation or sex trafficking. The average age at which children are targeted by traffickers is 12–14 years old. As a result, mentoring, education and support are key, both for youth and adults. Duane Morris' New York office teams up with Girls Educational & Mentoring Services (GEMS), which helps hundreds of domestically trafficked girls and women flee their traffickers and develop their full potential. Our attorneys represent survivors in motions to vacate prostitution-related criminal convictions, lead know-your-rights workshops, host civil legal clinics and provide legal counseling and representation to survivors concerning the myriad of civil legal issues they confront. Among other measures, the New York Safe Harbor for Exploited Children Act provides specialized services for survivors recognizing their status as victims of crime and the unique traumas they face. The law also permits the vacatur of prostitution-related convictions that are the result of survivors' trafficking, thus affording survivors lives unencumbered by criminal records.
Cross-office, cross-practice pro bono efforts, with teams in Duane Morris' Atlanta, Chicago, Boston, Philadelphia, Boca Raton and Miami offices, also aid domestically trafficked girls and women in their communities.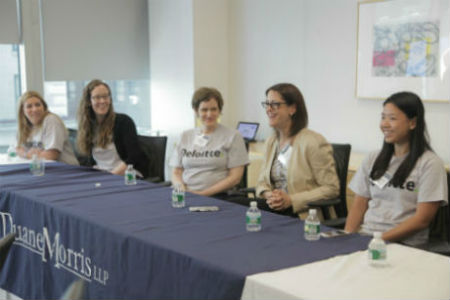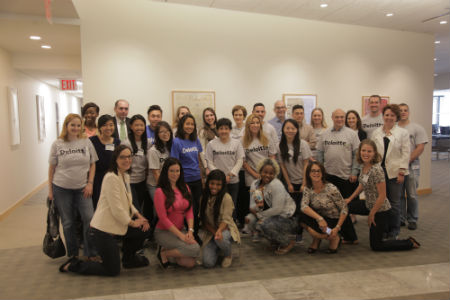 On June 10, Duane Morris participated in Deloitte's Impact Day 2016 to provide GEMS and its members and alumni with a "more than a survivor" career day.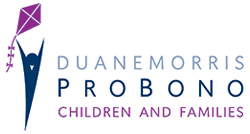 Children are the most legally under-represented and vulnerable members of society. In the United States, 22 percent of all children live in families with incomes at or below the Federal Poverty Guidelines. For a family of four, this is approximately $24,000 annually. This figure also does not reflect children living without parents or those entering into the United States unaccompanied. For nearly three decades, representing children in all types of legal proceedings has been a hallmark of the Duane Morris Pro Bono Program.
SCOTUS Strikes Down Texas Statute in Whole Woman's Health v. Hellerstedt; Duane Morris Amicus Brief Cited in Opinion

In a 5-3 decision, the Supreme Court of the United States in Whole Woman's Health v. Hellerstedt, No. 15-275, slip op. (June 27, 2016) reversed a decision of the Fifth Circuit and overturned as unconstitutional a Texas law that (1) required physicians to have "active admitting privileges" at a hospital within 30 miles of the location at which they provide abortions and (2) required facilities to meet standards adopted for ambulatory surgery centers. The Court wrote that each of the requirements "places a substantial obstacle in the path of women seeking a previability abortion, each constitutes an undue burden on abortion access, and each violates the Federal Constitution." A team of Duane Morris attorneys, including Philip H. Lebowitz, Erin M. Duffy, Katharyn I. Christian McGee, Alison Taylor Rosenblum and Erica Fruiterman, filed an amicus curiae brief pro bono on behalf of medical staff professionals in support of petitioners Whole Woman's Health, et al. discussing the credentialing and admitting privileges process for physicians. In its decision, the Supreme Court cited Duane Morris' amicus brief, noting, "Other amicus briefs filed here set forth without dispute other common prerequisites to obtaining admitting privileges that have nothing to do with ability to perform medical procedures." The brief was one of only a handful of amici curiae briefs cited in the decision out of a total of 41 such briefs filed on behalf of petitioners.
Honduran Brothers Get New Life in the United States
In Florida, Duane Morris attorneys represented two brothers, ages 14 and 17, from Honduras, who came through Mexico to escape local gangs that were repeatedly robbing and assaulting the 17-year-old. An older brother, who preceded the minors in trying to immigrate to the U.S., was captured, held hostage and later testified against a gang in Mexico. Our attorneys successfully represented the brothers in applications before the Florida Family Court, USCIS and Executive Office for Immigration Review. After an arduous fight, their applications for Special Immigrant Juvenile Status were granted and their removal proceedings terminated.
Kidnapped Children Returned to Paraguay Under Hague Convention
A team of Duane Morris attorneys secured the return of two minor children to their home country of Paraguay following a trial in the U.S. District Court for the District of New Jersey. On behalf of the children's mother, Duane Morris attorneys argued that her ex-husband wrongfully took the children from their home in Paraguay to the United States without the mother's consent. At trial, contrary to the father's testimony, sufficient supporting evidence was presented to prove the father made no preparations to permanently resettle in the United States and the children's removal from Paraguay was sudden and unplanned.
Mother and Daughter Reunited After 15 Years
Attorneys in the New York office did not hesitate when an existing pro bono client presented, desperate to save her 15-year-old daughter from sex traffickers in Mexico. With the help of Mexican authorities, the girl was rescued and returned to the custody of her mother. While the client and her daughter were temporarily safeguarded in a shelter operated by Mexican authorities, the team successfully petitioned U.S. Immigration and Customs Enforcement for Humanitarian Parole, allowing the daughter to travel to the U.S. with her mother.
Guatemalan Siblings, Ages 8 and 16, Rescued From Final Order of Deportation
Attorneys in Duane Morris' Immigration Practice Group in San Francisco obtained lawful permanent residence for two young immigrants, overcoming prior removal orders and establishing eligibility under the Nicaraguan Adjustment and Central American Relief Act (NACARA). Their parents immigrated to the United States when our clients were very young, leaving them to be raised by their grandparents. At ages eight and 16, it became clear that their grandparents no longer could care for them, and our clients attempted to enter the United States on their own. They were detained at the border and immediately put into removal proceedings, where they applied for asylum, withholding of removal and protection under the Convention Against Torture (CAT) from Guatemala. Without money to hire an attorney to pursue their legal claims, our clients were on the brink of deportation in 2011. Our pro bono team successfully moved to reopen the Board of Immigration Appeals' decision and established that our clients were eligible for lawful permanent residence in the United States.
Supporting the Support Center for Child Advocates
Duane Morris attorneys in the greater Philadelphia area have a long history of supporting the important work of the Support Center for Child Advocates. Founded in 1977, Child Advocates recruits and trains attorneys to represent and protect children in the foster care system by securing social services, and where applicable, finding alternative homes and representing them in parental rights termination hearings. Several dozen Duane Morris attorneys have advocated on behalf of children through dependency and other legal proceedings. We are proud to be a strong supporter of this outstanding Philadelphia institution.