Women's Impact Network for Success
Developing Opportunities for Women in the Legal Profession

The Duane Morris Women's Impact Network for Success is devoted to the success of our women attorneys within the firm and in the industry. Through various programs, we exchange ideas, foster and expand business contacts and opportunities, and enhance attorney development to fully realize the talent, knowledge and potential of our women attorneys.
Awards & Accolades
Duane Morris is consistently ranked as one of the 50 Best Law Firms for Women by Working Mother and Flex-Time Lawyers, based on the firm's family-friendly policies and business development initiatives that retain women and advance them into the leadership pipeline. In 2015, Yale Law Women ranked Duane Morris among its Top Ten Family Friendly Firms and, in 2014, The American Lawyer's Women Partner Watch Honor Roll recognized Duane Morris as one of only 20 law firms among the Am Law 200 whose new partner classes were at least 30 percent women in each of the previous three years. The Philadelphia Business Journal/Forum of Executive Women chose Duane Morris as the global company recipient of the 2015 Advancing Women Company Award and the Career Contessa website listed Duane Morris as one of the top five companies in Philadelphia with best perks for women based on the firm's promotion of career growth and family. Crain's Chicago Business named Duane Morris a 2016 "Best Place to Work for Women Over 35." In addition, for the fifth year in a row, Duane Morris has been listed on the Honor Roll of Legal Organizations Welcoming Women Professionals by the Pennsylvania Bar Association Commission on Women in the Profession. Duane Morris's mentoring and networking programs for women attorneys have also been cited by Law360, Women 3.0 magazine, Philadelphia magazine and others.
Many of our attorneys have also been honored, including:
Partner Rebecca Lamberth, of the firm's Atlanta office, has recently been appointed co-head of the Commercial, Securities, and Antitrust Litigation (CSAL) Division within Duane Morris' global Trial Practice group. The CSAL consists of more than 325 trial lawyers throughout the firm. Ms. Lamberth focuses her practice on professional malpractice ligation, securities litigation and complex commercial litigation. In addition to being on the firm's Partners Board, Rebecca is also a member of the Georgia Association of Women Lawyers.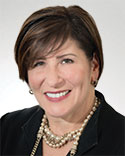 Duane Morris Partner Hope Krebs, of the firm's Philadelphia office, is the first woman to be appointed as chair of Multilaw, a global network of independent law firms connecting lawyers and clients across international borders. At Multilaw, Ms. Krebs previously served on the Management Committee and Executive Council, as well as being chair of the Future Conferences Committee and Pro Bono Mission. From 2011 to 2013, Hope was president of the British American Business Council (BABC) of Greater Philadelphia. Ms. Krebs is co-chair of Duane Morris' International Practice Group.
Partner Carla Murphy, of the firm's Baltimore office, has been named one of Maryland's 2015 50 Leading Women by The Daily Record. The Leading Women program identifies women age 40 or younger who are accomplished professionally, involved in the community and committed to inspiring change. Murphy, an employment lawyer, is also president of The Arc Baltimore, which provides support for adults and children with intellectual and developmental disabilities and their families. Last year, Ms. Murphy received the Volunteer Service Award on behalf of The Arc Baltimore. In 2014, Ms. Murphy was named Very Important Professional ("VIP") Under 40 by The Daily Record.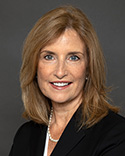 Sandra Jeskie, a partner in the Philadelphia office, has been named a Woman of Distinction by the Philadelphia Business Journal. The Women of Distinction Awards honor the region's most influential businesswomen in a variety of industries, from entrepreneurs to high-ranking executives and influential attorneys. Ms. Jeskie, leader of the firm's Information Technologies and Telecom group, chair of the Duane Morris Women's Impact Network for Success (WINS) and a member of the firm's Partners Board, was recognized as a 2014 Client Service All-Star MVP in BTI Consulting Group's annual polling of in-house counsel, being one of only 15 attorneys nationwide so honored for the past three consecutive years. Sandy was also named one of just 43 "Best-of-the-Best Attorneys" and "Cream of the Crop Litigators" by Law360 in 2013. She previously served as president of the International Technology Law Association and, was named one of the 2012 Most Powerful and Influential Women of Pennsylvania by the National Diversity Council.
WINS Steering Committee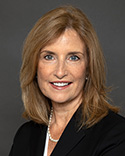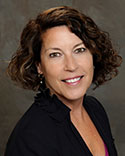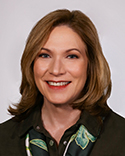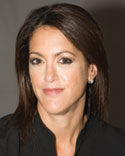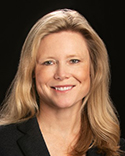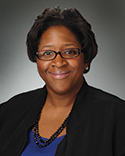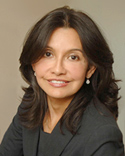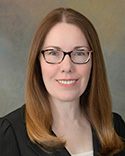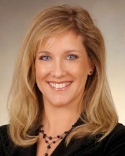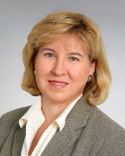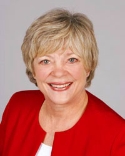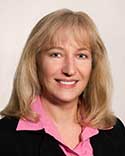 Accomplished Attorneys Joining Duane Morris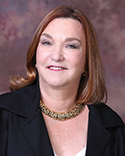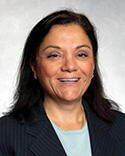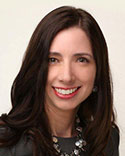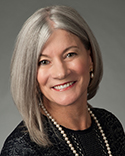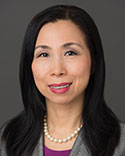 Congratulations New Partners - 2016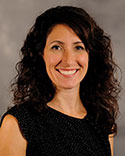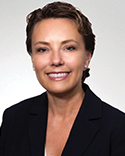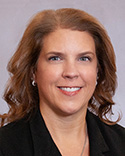 News
Publications
Upcoming Events
Past Events