Alumni

Message from the Chairman
Staying Connected

The Duane Morris Alumni Program is a vibrant professional network designed to cultivate our relationships with former Duane Morris lawyers and others. Here, you can reestablish contact with colleagues, discover new connections, and find out what current and former Duane Morris lawyers are up to now.
With best regards,
John Soroko
Alumni Profiles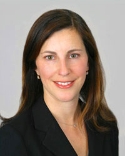 Kate Cutler
Co-Founder and Head of Strategy, bkr
---

Mark Cedrone
Owner, Law Offices of Mark E. Cedrone
---

Judge Karen Overstreet
Bankruptcy Judge, U.S. District Court for the Western District of Washington
---

David Skeel
S. Samuel Arsht Professor of Corporate Law, University of Pennsylvania Law School
Alumni News
[April 2015] Sallie Kim has been appointed magistrate judge for the U.S. District Court for the Northern District of California.
[April 2015] Colleen Johns is now Associate General Counsel at EMCOR Facilities Services, Inc.
[March 2015] Urvaksh Doctor is now Corporate Counsel, Asia Pacific at SunGard.
[January 2015] Rebecca Church is now Assistant United States Attorney in the U.S. Attorney's Office, Civil Division.
[January 2015] Michael A. Swit is now Senior Director, Compliance & Regulatory, Legal at Illumina.