Alumni

Message from the Chairman
Staying Connected

The Duane Morris Alumni Program is a vibrant professional network designed to cultivate our relationships with former Duane Morris lawyers and others. Here, you can reestablish contact with colleagues, discover new connections, and find out what current and former Duane Morris lawyers are up to now.
With best regards,
John Soroko
Alumni Profiles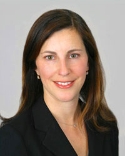 Kate Cutler
Co-Founder and Head of Strategy, bkr
---

Mark Cedrone
Owner, Law Offices of Mark E. Cedrone
---

Judge Karen Overstreet
Bankruptcy Judge, U.S. District Court for the Western District of Washington
---

David Skeel
S. Samuel Arsht Professor of Corporate Law, University of Pennsylvania Law School
Alumni News
[July 2014] Gia G. Incardone is now with ICC Industries as Assistant Director of Legal Affairs. ICC Industries Inc. serves as a holding company with operating businesses active in worldwide trading, distribution, marketing and manufacturing primarily of chemicals, plastics, and related products.
[June 2014] Tausha A. Wagner is now Assistant General Counsel at LNR Property, a diversified real estate investment, finance, management and development company.
[June 2014] Richard Silfen is now Executive Vice President and General Counsel of American Realty Capital Properties, Inc., a NASDAQ-traded real estate investment trust (REIT).
[May 2014] Carolyn Sprinchorn has joined KPMG's M&A tax group in Chicago.
[May 2014] John Ryan has been named general counsel of Unilife Corp., a developer and commercial supplier of injectable drug delivery systems.