Alumni

Message from the Chairman
Staying Connected

The Duane Morris Alumni Program is a vibrant professional network designed to cultivate our relationships with former Duane Morris lawyers and others. Here, you can reestablish contact with colleagues, discover new connections, and find out what current and former Duane Morris lawyers are up to now.
With best regards,
John Soroko
Alumni Profiles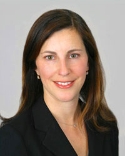 Kate Cutler
Co-Founder and Head of Strategy, bkr
---

Mark Cedrone
Owner, Law Offices of Mark E. Cedrone
---

Judge Karen Overstreet
Bankruptcy Judge, U.S. District Court for the Western District of Washington
---

David Skeel
S. Samuel Arsht Professor of Corporate Law, University of Pennsylvania Law School
Alumni News
[May 2014] Jay Ferguson, Chief Legal Officer of Randstad, North America, has been selected by the Atlanta Business Chronicle and the Georgia Chapter of the Association of Corporate Counsel as Outstanding General Counsel.
[April 2014] Matt Neiderman is now General Counsel at Silent Circle, LLC, a provider of mobile privacy solutions.
[March 2014] Emily Zhao is now legal counsel in Shanghai at E.J. McKay & Co., Inc., an independent investment banking firm in China.
[March 2014] Paulette Brown has been formally nominated to be president of the ABA. She will be the first woman of color to lead the association.
[March 2014] Susan Euteneuer is now general counsel at Kiddie Academy, a child daycare and preschool with franchises around the country.