Alumni
Message from the Chairman
Staying Connected
The Duane Morris Alumni Program is a vibrant professional network designed to cultivate our relationships with former Duane Morris lawyers and others. Here, you can reestablish contact with colleagues, discover new connections, and find out what current and former Duane Morris lawyers are up to now.
With best regards,
John Soroko
Alumni Profiles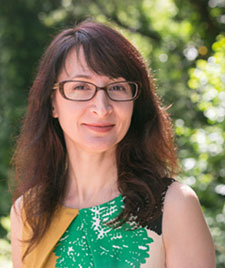 Leah Poynter Waterland
Director, Legal, IP Litigation at Cisco Systems, Inc.
---

Judge Marjorie O. Rendell
U.S. Court of Appeals for the Third Circuit
---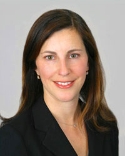 Kate Cutler
Co-Founder and Head of Strategy, bkr
---
Mark Cedrone
Owner, Law Offices of Mark E. Cedrone
---
Judge Karen Overstreet
Bankruptcy Judge, U.S. District Court for the Western District of Washington
---
David Skeel
S. Samuel Arsht Professor of Corporate Law, University of Pennsylvania Law School
Alumni News
[January 2016] Eric Frank is now Director, Legal Affairs at Amaya Inc., a leading provider of technology-based solutions, products and services in the global gaming and interactive entertainment industries.
[January 2016] Nicole Perkins is now Managing Executive of Hawthorn, PNC Family Wealth®, a business dedicated to serving the needs of individuals and families with investable assets in excess of $20 million.
[November 2015] William W. Fagan III is now General Counsel at Sterling Risk Advisors, a surety and insurance brokerage firm.
[September 2015] Eleanor Barrett was named the Denise A. Rotko Associate Dean of Legal Writing and Communications for the University of Pennsylvania Law School, which received a $1 million endowment to advance legal writing and communications skills of law students. In this capacity, Eleanor administers and teaches the first-year Legal Practice Skills course; works to design and implement new skills, writing, and communications courses and programs across the Law School; and oversees the Law School's moot court program.
[August 2015] Darlene DeMelo Moreau was promoted to Associate General Counsel of Fresenius Medical Care North America (FMCNA). In this role, she will lead a newly-established legal services practice focusing on FMCNA's managed care.
[July 2015] Michael Reitzell is now President of the California Ski Industry Association.
[April 2015] Leah Poynter Waterland, Director, Legal, IP Litigation at Cisco, was recognized as an "In-house Impact Winner" by The Recorder.
[April 2015] Sallie Kim has been appointed magistrate judge for the U.S. District Court for the Northern District of California.
[April 2015] Colleen Johns is now Associate General Counsel at EMCOR Facilities Services, Inc.