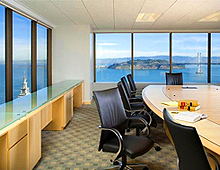 Careers
A Strong Community
Throughout its 100-year history, Duane Morris has sought to build a community of preeminent attorneys dedicated to the highest standards of professional practice. Duane Morris is a full-service firm of more than 700 lawyers. In addition to legal services, Duane Morris has independent affiliates employing approximately 100 professionals engaged in other disciplines. With offices in major markets in the United States and internationally, Duane Morris represents clients across the U.S. and around the world. Duane Morris is ranked 70 in the AmLaw 100, a ranking of the most profitable law firms in the United States, published by The American Lawyer.
Duane Morris recruits lawyers and summer associates who have exhibited superior academic performance, integrity and the ability to assume responsibility.
The firm seeks individuals who lead and work well with others. We believe that balanced judgment, common sense, initiative and the capacity to confront and resolve a variety of situations are essential traits of a successful lawyer. In making employment decisions, we seek individuals who will inspire the confidence of our present and future clients and who will work with us to build our practice. We also recruit individuals who are able to effectively balance their professional commitments with outside interests and community activities.

Diverse and Versatile
Duane Morris is engaged in national and local efforts to support equal opportunity. We are committed to hiring people of diverse backgrounds and fully utilizing their talents to provide legal services of the highest quality. The firm endeavors to recruit diverse attorneys and to support their success and advancement within the firm.
We strive to foster understanding, communication and respect among all people in the firm and believe that we should capitalize on the strength emanating from the different backgrounds and experiences people bring to the firm. Drawing on the talents of all of the firm's personnel helps to create an optimum workplace, allowing Duane Morris to enter and serve varying markets and approach services to its clients more creatively. To help accomplish these goals, the firm has established a Diversity and Inclusion Committee, which works to enhance our recruitment, retention and advancement of attorneys from diverse backgrounds.
A versatile group of lawyers employing the newest technologies, a strong administrative infrastructure and an entrepreneurial approach to the practice of law allow Duane Morris to function effectively and cohesively in today's business world.
Accelerate Your Professional Development
Careers - Christiane Campbell
Duane Morris provides you with the opportunity for a sophisticated, challenging and enjoyable career in law. An expanding firm with a long history and a promising future, we attribute our strong growth to our lawyers and staff who strive to exceed our clients' expectations and to our partners who encourage individual initiative.
Duane Morris offers exciting practice opportunities in traditional and evolving areas of the law, including expanding interdisciplinary practices in intellectual property, information technologies and telecom law, domestic and international energy law, water resources and endangered species law, international trade law and healthcare law. The diversity of our services, which includes nationally recognized practices such as bankruptcy, insurance, trial and healthcare, helps to ensure that Duane Morris thrives in a variety of economic climates. At Duane Morris, you will have the chance to:
Develop a varied and interesting practice
Represent clients in cutting-edge cases
Interact with a diverse group of dedicated professionals
We will accelerate your professional development by encouraging you to assume responsibility for client matters and client development early in your career. We also enhance your skills and broaden the range of your capabilities through a comprehensive training program.