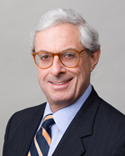 Mark P. Messing
Chief Marketing Officer
Duane Morris LLP
30 South 17th Street
Philadelphia, PA 19103-4196
USA
Phone: +1 215 979 1390
Fax: +1 215 827 5481
Email: mpmessing@duanemorris.com


Mark P. Messing is responsible for Duane Morris' firm-wide marketing and business development initiatives. Mr. Messing brings to the firm executive experience in law firm business development and marketing, as well as 25 years' experience with major New York advertising firms.
Prior to joining Duane Morris, Mr. Messing was Chief Marketing & Business Development Officer for Weil, Gotshal & Manges LLP, where he designed and managed business development support and strategy for all aspects of the firm's practices. In addition, he developed and implemented the firm's client feedback and business-development-training programs. His responsibilities have also included market and client research, external and internal communications, marketing information systems and branding, including a website relaunch.
Mr. Messing's advertising experience includes tenures with J. Walter Thompson, Young & Rubicam, Bozell/Interpublic Group and Scali McCabe Sloves. He has managed strategic development and global client relationships in industries ranging from consumer goods, travel and retail to insurance, media, business services and diversified industrials.
Mr. Messing has spoken frequently at industry seminars and in the legal industry, including at major law schools and universities, as well as for BTI Consulting Group and Thomson Reuters Hubbard One. He is a graduate of Williams College.