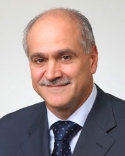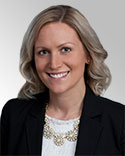 In a matter of first impression within the U.S. Court of Appeals for the Second Circuit, the U.S. Bankruptcy Court for the Eastern District of New York recently rejected a preference defendant's request to apply a "hindsight analysis" in order to determine that a hypothetical preference waiver would have been granted in its favor, as it claimed to be a "critical vendor" of the debtors in Devices Liquidation Trust v. KMT Wireless, (In re Personal Communications Devices), 588 B.R. 661 (Bankr. E.D.N.Y. 2018).
Background and Bankruptcy Filing
The debtors, Personal Communications Devices (PCD) and Personal Communications Devices Holdings, were wireless telecommunications companies that served as intermediaries between domestic wireless providers and international wireless accessories manufacturers, as distributors of wireless devices and accessories. The debtors' devices were sold with a comprehensive warranty that required PCD to provide certain repair services. PCD also offered repair and refurbishing services for wireless devices with expired warranties. Nearly all of these repair services were performed by two third-party vendors; KMT Wireless was one of these third-party vendors.
The debtors filed voluntary Chapter 11 petitions in August 2013, and their cases were jointly administered. In an effort to continue to honor customers' warranty repair services pending a sale of substantially all of their assets, the debtors filed a "customer programs motion" seeking to continue to maintain and administer their customer repair programs. In this motion, the debtors represented to the court that "certain third-party repair service vendors" were critical to the debtors' operations and to their ability to honor warranty claims and perform out-of-warranty repair and refurbishing services. Although the customer programs motion did not specifically identify KMT Wireless, there was no real disagreement about the fact that KMT Wireless: had been paid in full for its prepetition services to the debtors; had provided all the post-petition services it had been requested of the debtors to perform; and was paid for its post-petition services to the debtors.
The court's order granting the customer programs motion authorized (but did not direct) the debtors to pay and honor prepetition obligations under the customer programs. The sale of the debtors' assets was approved in October 2013, and a liquidating plan was confirmed in April 2014.
Preference Action
In 2015, the trustee of the liquidating trust that had been created under the debtors' liquidating plan initiated an adversary proceeding against KMT Wireless seeking to avoid and recover alleged preferential transfers in the aggregate amount of $3,824,194.36.
KMT Wireless asserted various defenses to the trustee's preference claims, and filed a motion for summary judgment requesting that the bankruptcy court perform a "hindsight analysis" in order to determine that KMT Wireless would have been granted a preference waiver had the debtors made such a request in connection with the customer programs motion. KMT Wireless's "unique" theory was that it was protected as a critical vendor under the customer programs motion; consequently, it urged the court to make a hypothetical determination as to how the court would have ruled had the debtors sought approval of the waiver of KMT Wireless's preference liability.
In support of its summary judgment motion, KMT Wireless submitted affidavits acknowledging that KMT Wireless's repair services were critical to the debtors' continuation of the customer warranty programs through the sale of their assets. KMT Wireless further asserted that, without its repair services, the debtors' operations would not have been able to continue and, therefore, a sale of the debtors' assets would not have occurred.
In response, the liquidating trustee submitted declarations by three creditors, each affirmatively stating that it would have filed a hypothetical objection to the debtors' hypothetical request for a preference waiver in favor of KMT Wireless.
Analysis
The bankruptcy court reviewed decisions of several courts ruling on a "critical vendor" defense to a preference claim in the context of summary judgment. Of the four cases cited by the court, only one was decided favorably to a preference defendant. In AFA Investments v. Trade Source, (In re AFA Investments Inc.), 538 B.R. 237 (Bankr. D. Del. 2015), the debtors and the defendant had entered into a continued services agreement, pursuant to a critical vendor order, which required the debtors to pay the defendant's prepetition claims in exchange for the defendant's continued services. In considering the debtors' motion for summary judgment on their preference claims against the defendant, the AFA court found that the debtors could not satisfy their burden to demonstrate that the alleged preference payments allowed the defendant to receive more than it would have received in a Chapter 7 case, as the defendant would have received payment of its prepetition claims in full pursuant to the critical vendor order.
The bankruptcy court in Personal Communications had little difficulty distinguishing the facts of the AFA case from the facts sub judice. The court first noted that its order granting the customer programs motion was permissive, rather than mandatory, with respect to the debtors' payment of prepetition obligations under the customer program. The court pointed out that KMT Wireless was not specifically identified in the customer programs motion as a "critical vendor." It also observed that the customer programs motion was as silent as to any waiver of preference liability. As a result, the bankruptcy court rejected KMT Wireless's critical vendor defense, stating that it would "not at this juncture conjecture as to whether debtors would have made the hypothetical preference waiver request and who might have objected to it and what ruling it might have made." The court denied KMT Wireless's motion for summary judgment.
Conclusion
The Personal Communications case provides a relatively straightforward practical lesson for critical vendors seeking to insulate themselves from preference liability. These vendors should first ensure that any order: specifically identify them as critical vendors; contain language directing, rather than authorizing, payment of any prepetition claims; and include an express waiver of all preference claims against them. Should these vendors succeed in including these items in their debtor's critical vendor motion that is ultimately approved by the bankruptcy court, they will most likely avoid any liability to disgorge payments that might otherwise be considered preferential.
Rudolph J. Di Massa, Jr., a partner at Duane Morris' Philadelphia and New York offices, is a member of the business reorganization and financial restructuring practice group. He concentrates his practice in the areas of commercial litigation and creditors' rights.
Keri L. Wintle, an associate at Duane Morris' Boston office, practices in the area of business reorganization and financial restructuring with a focus on bankruptcy and creditors' rights. Ms. Wintle represents trustees, corporate debtors, creditors and creditor committees in Chapter 7 and 11 cases.
Reprinted with permission from The Legal Intelligencer, © ALM Media Properties LLC. All rights reserved.