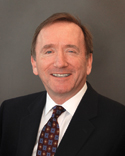 Michael Lastowski
Christopher Winter
Early this month, New York's comptroller brought suit in Delaware Chancery Court to gain access to the political spending records of Qualcomm Inc. Independent of the Qualcomm action, it is reported that the Securities and Exchange Commission may by April propose rules for public company disclosure of political expenditures.
New York State Comptroller Thomas DiNapoli, as trustee of the New York State Common Retirement Fund, a shareholder of Qualcomm, brought a "books and records" action in Delaware to force the company to disclose how it "is spending corporate funds in the political arena." The complaint cites to recent studies concluding that "corporate political spending is negatively correlated with enterprise value" and may indicate "more widespread control and governance deficiencies."
And in a blog entry from January 9, the Harvard Law School Forum on Corporate Governance and Financial Regulation reported he re that the SEC has stated in an "entry in the Office of Management and Budget's unified agenda ... that, by April, it plans to issue a notice of proposed rulemaking on requiring public companies to disclose their spending on politics."
The retirement fund's lawsuit and the SEC's proposed rulemaking are a reaction to Citizens United v. Federal Election Commission, the landmark U.S. Supreme Court opinion that held that corporate political spending is a kind of protected speech under the First Amendment. The opinion struck down a federal statute that banned corporations from making political expenditures in federal campaigns. Citizens United and a subsequent Supreme Court ruling have been interpreted to allow unlimited spending by corporations on political campaigns, as long as contributions are not made directly to a campaign, a candidate or a political party.
According to the retirement fund's suit, Citizens United was premised on the assumption that corporate political spending would be disclosed and that shareholders and citizens could keep such spending in check by, among other things, exercise of corporate governance rights.
Here, Qualcomm refused the retirement fund's August 2012 written demand for access to the corporation's records of political giving, according to the complaint. The retirement fund asserts that the demand articulated a "proper purpose," as required by Section 220 of the Delaware General Corporation Law, in that the retirement fund seeks to evaluate whether political expenditures are "consistent with the objective of enhancing stockholder value."
A proper purpose has been described by Delaware courts as "a purpose reasonably related to such person's interest as a stockholder."
If the retirement fund succeeds, similar suits are likely to follow and more public corporations may decide to voluntarily disclose political spending. How any such ruling will interact with rules that may ultimately be adopted by the SEC remains to be seen.
The retirement fund is the beneficial owner of 6.1 million shares of Qualcomm common stock valued at more than $378 million, according to the complaint.
Michael R. Lastowski is a member of Duane Morris and the head of its Wilmington office. Licensed to practice in Delaware, Pennsylvania and New York, he primarily represents Chapter 11 debtors.
Christopher M. Winter, a partner with Duane Morris, is a Delaware business lawyer who focuses his practice on Chapter 11 bankruptcy law and proceedings, commercial and corporate finance and transactions and Delaware corporate and alternative entity law.
Reprinted with permission from Delaware Business Court Insider, © ALM Media Properties LLC. All rights reserved.