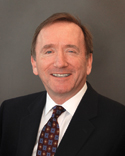 Michael Lastowski
Christopher Winter
Secured lenders scored a significant win in a Chapter 11 case this month when a Delaware Bankruptcy Court dismissed re-characterization, equitable subordination and alter ego claims brought by an official committee of unsecured creditors.
In Official Committee of Unsecured Creditors of Moll Industries Inc. v. Highland Capital Management L.P., Judge Mary F. Walrath dismissed substantially all claims made by unsecured creditors against Highland Capital Management L.P. and a group of secured lenders controlled by Highland Capital, holding that a secured lender of an undercapitalized company may " take actions to protect its existing loans, including extending additional credit or granting forbearance." Notably, the committee of unsecured creditors was challenging liens and extensions of credit that had been approved as part of the exit financing in a prior Chapter 11 proceeding.
In 2002, Highland Capital acquired an interest in the senior credit facility of Moll Industries Inc. In 2003, after Highland Capital and other creditors forced an involuntary Chapter 11 proceeding, Moll emerged from Chapter 11 under a confirmed plan of reorganization. Under that plan, Moll received exit financing that consisted of a $15 million revolving facility and a $32 million term loan. Certain secured creditors received a $24 million reorganized mezzanine term note and stock in the company. Highland Capital controlled the secured lender group providing the exit financing and holding the reorganized mezzanine debt.
In 2010, Moll Industries again filed Chapter 11 proceedings in Delaware. In October 2010, the official committee of unsecured creditors in the case filed a complaint against Highland Capital and Moll's other secured lenders seeking, inter alia, to recharacterize Moll's senior debt as equity or to equitably subordinate that debt. The committee also sought relief against Highland Capital under an alter ego theory. The secured lenders and Highland Capital filed a motion to dismiss under Rule 12(b)(6) and Walrath, applying the heightened pleading standards set forth in the 2008 U.S. Supreme Court decision Ashcroft v. Iqbal, dismissed those claims.
Following precedent of the 3rd U.S. Circuit Court of Appeals, Walrath considered a number of factors to determine whether recharacterization was appropriate. The committee argued that the loan documents failed to provide for a fixed rate of interest, but instead was based on LIBOR or the prime rate. The court rejected this argument, noting that such rates are "typical in the market place for debt instruments." The committee further argued that the 2004 loan restructuring created a new lending relationship and that the lenders extended this loan knowing that Moll was severely undercapitalized. Walrath found that "[i]n the case of a pre-existing lender, it is legitimate for the lender to take actions to protect its existing loans, including extending additional credit or granting forbearance."
Likewise, the court rejected the argument that extending credit under the 2004 amendments while Moll's objections were "dramatically undersecured" supported recharacterization. Following the 2006 3rd Circuit case In re SubMicron Systems Corp., Walrath found that extending additional credit without the support of additional collateral is insufficient to support recharacterization. Likewise, the court followed SubMicron, in holding that the extension of credit to a distressed, existing borrower at a time when no other financing was available was insufficient to support the committee's claims. Finally, the court found that the absence of a sinking fund did not support recharacterization, especially where other traditional factors (e.g., the names given to loan instrument or the presence of a fixed maturity date) favored the secured lenders.
To establish a claim for equitable subordination, a plaintiff must prove the following:
The defendant engaged in inequitable conduct;
The conduct harmed creditors; and
Equitable subordination is consistent with the Bankruptcy Code.
The court found that the committee had not sufficiently alleged that the secured lenders had engaged in inequitable conduct. Further, all of the allegations related to the conduct of Highland Capital, which had filed no claim in the case that could be subject to subordination.
With regard to the claim against Highland Capital under an alter ego theory, the committee was required to plead and prove that Highland Capital and Moll operated as a single entity and that an "overall element of injustice or fairness is present." Although the committee alleged a number of factors, the court found that the committee had sufficiently alleged only two - failure to observe corporate formalities and failure to pay dividends - and that this was insufficient. The court found that the committee had not alleged Moll was insufficiently capitalized at its inception.
All of the allegations related to the 2004 loan restructuring when certain covenants were relaxed. The amendments helped, rather than hurt, Moll's condition. Likewise, the court rejected the argument that Moll was only a facade noting that Highland Capital and Moll engaged in distinct businesses. Finally, the court found that the fact that Moll was making payments to the secured lenders was insufficient to establish "siphoning of funds" and that allegations that Highland Capital caused Moll to enter into transactions with Highland Capital affiliates were insufficient absent allegations that these transactions caused Moll financial losses.
While claims seeking debt recharacterization and recovery under an alter ego theory are often difficult to plead and prove, the committee faced a higher hurdle in Moll where the claims related to the restructuring of an existing loan to a company that encountered financial distress after the original extension of credit. An existing lender may extend credit to an undercapitalized borrower even if the debt may ultimately be undersecured.
It is important to note that Moll's initial exit financing was approved in the confirmation context in which the bankruptcy court found that Moll's plan of reorganization was feasible within the meaning of 11 U.S.C. § 1129(a)(11). Thereafter, the secured debt was restructured in 2004, and the committee's claims were based upon the terms of the restructured debt and the conditions under which it was incurred. These circumstances created a high hurdle.
Michael Lastowski is a member of Duane Morris and the head of its Wilmington office. Licensed to practice in Delaware, Pennsylvania and New York, he primarily represents Chapter 11 debtors. Christopher M. Winter, a partner with the firm, is a Delaware business lawyer who focuses his practice on Chapter 11 bankruptcy law and proceedings, commercial and corporate finance and transactions and Delaware corporate and alternative entity law.
Reprinted with permission from Delaware Business Court Insider, © ALM Media Properties LLC. All rights reserved.