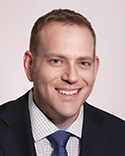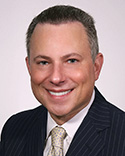 "Notice of Termination."
Those three words coming from a pharmacy benefit manager strike fear in the heart of most pharmacists. After all, participation in PBMs networks is the lifeblood of independent pharmacy revenue. While PBM contracts are extremely one-sided, primarily drafted for the benefit of the PBM and providing very little protection for pharmacies, as a matter of law, a termination notice is not immune from challenge.
Recent court rulings have been clear that an allegation of breach by the pharmacy of the provider agreement does not, per se, entitle the PBM to terminate the relationship. On the contrary, emerging case authority makes clear that the PBM maintains a much heavier burden to establish that a breach, if in fact it actually occurred, was material. For example, in HM Compounding Services LLC et al v. Express Scripts Inc., No. 4:14-cv-01858 (E.D. Mo.), HM Compounding Services, an independent pharmacy based in New York, brought a lawsuit against Express Scripts in 2014 seeking to enjoin its termination from Express Scripts' network, alleging breach of contract, antitrust violations, and other tortious common law claims. Express Scripts purportedly terminated HMC from its network based on misrepresentations on a recredentialing application. Specifically, Express Scripts claimed the pharmacy waived or reduced member co-payments despite HMC's representation that it does not do so.
In late 2015 Express Scripts asked the court, through the filing of a motion for summary judgment, to determine that HMC breached its contract and as a matter of law that Express Scripts was within its rights to terminate the pharmacy. However, the judge was not so quick to drink Express Scripts' Kool-Aid.
In response, HMC argued that any breaches of Express Scripts' pharmacy provider agreement by HMC were not "material." A "material" breach refers to a failure of performance under the contract which is significant enough to give the aggrieved party the right to sue for breach of contract. In reviewing Express Scripts' motion for summary judgment, in February 2017, the court found Express Scripts' agreement and its credentialing questionnaire to be unclear in its meaning of when a pharmacy waives or reduces member co-payments. As a result, the court could not find that HMC materially breached the Express Scripts' agreement. Significantly, the court noted that "not every breach of contract provides a party with a cause of action; only material breaches are actionable for damages."
Every pharmacy's situation will be different when it comes to dealing with PBMs. Some terminations come in the form of "with cause" such as the situation in the HMC case. Some terminations are "without cause," meaning the PBM does not need a specific reason for termination. The HMC court, however, has relied on the implied duty of good faith and fair dealing, which prevents a party from using contract provisions, such as without cause terminations, to ensure that PBM contract terminations do not "evade the spirit of the transaction or deny the other party the expected benefit of the contract."
If a pharmacy should unfortunately find itself facing termination from a PBM network, it is important to understand the circumstances or reasoning for termination. It is not so often clear cut that an alleged breach of a PBM's agreement, even if true, would be considered sufficiently material as to allow the PBM to proceed with a termination and exclude a pharmacy from its network.
This article originally appeared in America's Pharmacist, published by the National Community Pharmacists Association, Alexandria, Va. Reprinted with permission.