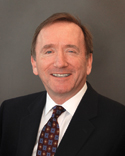 Michael Lastowski
Christopher Winter
More than a month after the Delaware Supreme Court vacated a Delaware Court of Chancery injunction and cleared the way for video game-maker Activision Blizzard Inc. to recover stock from Vivendi S.A. in a deal worth $8.2 billion, the Supreme Court has issued an opinion explaining that it did so based on the "plain meaning" of the term "business combination" in Activision's charter.
The Supreme Court's order, issued Oct. 10, reversed a September ruling of Delaware Chancery Court Vice Chancellor J. Travis Laster. An Activision shareholder had challenged the restructuring, which involved two stock transactions in which Vivendi would return the majority of its 61 percent stake to Activision. The shareholder argued, and Laster agreed, that the transactions required a shareholder vote under Activision's certificate of incorporation.
At issue was a provision in the charter that required majority stockholder approval, excluding Vivendi and affiliates, "with respect to any merger, business combination or similar transaction involving the corporation ... and Vivendi." The stockholder that brought suit argued that the stock buyback transactions constituted a business combination and thus required approval by non-Vivendi stockholders.
Justice Carolyn Berger, writing for the Supreme Court, found that the restructuring transactions were "plainly" not a "business combination" as the term was used in Activision's charter.
More specifically, the transactions at issue included: (1) Vivendi transferring 38 percent of its stock in Activision and certain valuable net operating losses to a newly formed subsidiary referred to as "Amber"; (2) Activision acquiring Amber; (3) Vivendi transferring an additional 172 million shares to an investor group that included Activision's chief financial officer and the co-chairman of its board of directors; (4) a reduction in Vivendi representation on the Activision board from six to none; and (5) combined payments from Activision and the investor group of about $8.2 billion to Vivendi.
The stock acquired by Activision would become treasury shares. After the transactions, Vivendi would hold 11.9 percent of the stock, the investor group would hold 24.7 percent, and the public would hold 63.4 percent.
Laster entered a preliminary injunction pending stockholder approval of the transactions. He found that the term "business combination" is ambiguous. He relied on recent Chancery Court precedent to find that the term is "expansive" and that the "purchase of the stock of a wholly-owned subsidiary could easily qualify as a business combination." Laster also found that the transactions fell within the definition of "business combination" set forth in Delaware General Corporation Law §203(c). However, the trial court's "primary basis" for its ruling was that the relevant charter provision was intended to give minority stockholders "a vote on transactions with a controller that could have not just control implications but value-transfer implications."
The Supreme Court held that "business combination" was not ambiguous and "plainly" does not apply to the restructuring transactions at issue. The court reasoned: "Indeed, it is the opposite of a business combination. Two companies will be separating their business connection, leaving Vivendi as a minority stockholder without voting or board control over Activision."
In addition, the court stated that to find Activision's acquisition of Amber was a business combination "disregards its inert status and glorifies form over substance."
Finally, the court rejected Laster's view that the charter provision at issue was intended to protect minority stockholders with respect to transactions that had "control implications" and "value-transfer implications." First, the court found that the charter language simply did not support the position. In addition, the court noted that minority shareholders were already protected by a bylaw provision that required majority independent director approval of any related party transaction.
Michael R. Lastowski is a member of Duane Morris and the head of its Wilmington office. Licensed to practice in Delaware, Pennsylvania and New York, he primarily represents Chapter 11 debtors.
Christopher M. Winter, a partner with the firm, is a Delaware business lawyer who focuses his practice on Chapter 11 bankruptcy law and proceedings, commercial and corporate finance and transactions, and Delaware corporate and alternative entity law.
Reprinted with permission from Delaware Business Court Insider, © ALM Media Properties LLC. All rights reserved.