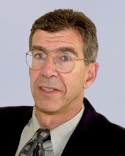 Governor Jerry Brown's recently issued executive order to address the disastrous drought and the California Water Board's imposition of water rationing and fines for water wasters are insufficient to bolster desperately needed water supplies. The executive order ever-so-slightly slowed the rate of digging a deeper water supply hole. Now Gov. Brown has punted to the Legislature to help ease government contracting requirements and to further streamline environmental law. This can be read as: Meet all the requirements, but try to do it faster.
Meanwhile, reservoir supplies are still dwindling, fields are going dry and, at double-digit levels of urban water rationing, already severe economic impacts will multiply. Recent economic studies disclose that water rationing at 25 percent in a community of fewer than 500,000 people is likely to result in at least $2 billion in economic damages per year. Now the governor and the state water board want rationing of up to 35 percent, but this does not include a calculation of economic impacts or an effort to develop viable alternatives.
Many are likely to wonder why we are not investing in a combination of solutions, some of which could actually result in more water. They may also be interested in knowing, where is the political will to lead in this time of dire need? Perhaps. once again, this is an opportunity for technology to lead the way.
In the halls of the capital in Sacramento, it is not unusual to hear the water policy leaders raise hope that Silicon Valley will once again come up with some technological breakthrough that will provide a long-term, or even short-term, solution to our water supply challenges. The current golden egg is relatively inexpensive desalination or other water treatment technology. The problem currently being faced is that water supplies are still relatively cheap, except on the spot market during the worst drought in the state's history. Right now, some farmers are paying almost $2000 per acre-foot, and it could be for just enough water to keep their trees and vines alive. A recent contract for urban water supplies paid the price at $700 per acre-foot.
There are some technologies that exist today that could be up and running in the very near future. We have scientists working to reduce the amount of evaporation from reservoirs, thereby saving billions of gallons of water. There are non-toxic and organic materials that can be applied to fields and even home gardens that quickly create soil complexity and richness to retain more moisture, decreasing water requirements by as much as 25 percent.
And then there is the really big one: "direct potable reuse." Known by water wonks as DPR, direct potable reuse involves the treatment–essentially purification through desalination–of waste water and agricultural return flow. The resulting product is pure, drinkable water or water that can be used for irrigation.
The Bay Area alone produces 400 million gallons of waste water per day. Millions of acre-feet of water are not being reused in urban areas, and agricultural run-off not already recycled could be captured for treatment and reuse. This water is far less "salty" than ocean water, and the cost to desalinate is a fraction of what it would cost for an ocean-based desalination plant. DPR has been successfully tested in other states and countries and has recently been advocated by California water agencies.
State law requires use of DPR to be investigated, and an expert panel has been conducting this investigation. It's time to implement large-scale pilot projects. This is another opportunity for Silicon Valley to flex its creativity muscles and devise ways to cost-effectively develop and distribute water-purification technology. This is also a time when Sacramento should be making grants available to promote the creation of these technologies, which is clearly in the public interest.
Water industry officials are well aware of the "yuck factor" associated with the idea of drinking waste water. Yet, millions of Americans, including in California, essentially do that each day. Known as "indirect potable reuse," or IPR, it entails the taking of waste water; cleaning it; putting it in the ground; letting it flow 2,000 feet or more through the soil; and pulling it out, treating it and serving it. Orange County is California's leader in innovation and technology in this regard.
Generally, California has been slow to adopt new water policy. Last year, the state took a major stride forward in water policy by enacting groundwater sustainability legislation. So, why is this not a solution to the drought? Because it will not be implemented for five years and will take decades to make groundwater sustainable. Many responsible water districts have already successfully achieved sustainable groundwater levels, but other areas have not. This law is designed in the long run to address that problem. It could be speeded up. In the meanwhile, innovation is needed to produce more water.
Rather than wait for the Legislature to wrestle a less-than-adequate "fix," it may be worthwhile for Gov. Brown to issue a new executive order requiring the following:
1. Large-scale pilot projects using DPR
2. Experimentation with evaporation suppression on large government-owned reservoirs
3. Construction of facilities to produce non-toxic and organic soil amendments to increase water-retention capability
To develop these measures in a timely manner, it may be beneficial for Gov. Brown to order that if environmental impacts are mitigated, then upon certification by the California Department of Water Resources and the California Environmental Protection Agency, no litigation may be filed to challenge these projects. Another option to consider would be for Gov. Brown to request that the federal government issue a similar order with regard to federal permitting requirements.
In the relatively near term, the actions outlined above have the potential to create or save tens of billions of gallons of additional water.
Reprinted with permission from The Recorder, © ALM Media Properties LLC. All rights reserved.