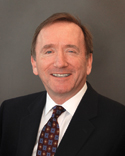 Michael Lastowski
Christopher Winter
The U.S. Bankruptcy Court for the District of Delaware recently denied a motion to dismiss an employee class adversary action lawsuit under the Worker Adjustment and Retraining Notification Act in the TSC Global Chapter 7 cases, holding that plaintiffs pursuing pre-petition WARN Act claims are not restricted to filing proofs of claim.
The ruling sets the stage for former employees to seek to proceed as a class in the adversary proceeding rather than individually by filing proofs of claim in the bankruptcy cases. Courts are divided on whether WARN Act claims should proceed through the claim process or by class-action adversary proceedings.
The class-action adversary proceeding in Watson v. TSC Global LLC (In re TSC Global LLC), Adv. No. 12-50119 (Bankr. D. Del. June 26, 2013), sought allowed priority claims in an amount equal to 60 days' wages and benefits for each affected employee. The complaint alleged that the plaintiff and class members were terminated between November 15, 2011, and January 23, 2012, without having been given the 60 days' prior written notice required under the WARN Act. TSC Global filed voluntary petitions under Chapter 11 of the Bankruptcy Code on February 13, 2012, and the Chapter 11 cases converted to cases under Chapter 7 on May 8, 2012.
Alfred T. Giuliano, the Chapter 7 trustee for TSC Global, had argued that claims under 29 U.S.C. § 2102(a), the WARN Act, merely sought pre-petition monetary relief arising from pre-petition conduct. Such claims are not identified within the categories of claims that Bankruptcy Rule 7001 permits to be asserted in an adversary proceeding.
The court instead found that WARN Act claims seek the equitable relief of restitution and are expressly permitted to be brought by adversary proceeding under Bankruptcy Rule 7001(7), "a proceeding to obtain an injunction or other equitable relief." The court relied upon the "well-reasoned opinion of [U.S. Bankruptcy] Judge Martin Glenn" of the Southern District of New York in Conn v. Dewey & LeBoeuf LLP (In re Dewey & LeBoeuf LLP), 487 B.R. 169, 176 (Bankr. S.D.N.Y. 2013). U.S. Bankruptcy Judge Kevin Gross found Dewey & LeBoeuf persuasive for the proposition that "WARN Act plaintiffs are not seeking 'compensation for the damages flowing from their discharge, but a reimbursement of those salaries and benefits, calculated on a per diem basis, which were due to them on the date they were laid off.'"
Michael R. Lastowski is a member of Duane Morris and the head of its Wilmington office. Licensed to practice in Delaware, Pennsylvania and New York, he primarily represents Business Reorganization and Financial Restructuring.
Christopher M. Winter, a partner with the firm, is a Delaware business lawyer who focuses his practice on Chapter 11 bankruptcy law and proceedings, commercial and corporate finance and transactions, and Delaware corporate and alternative entity law.
Reprinted with permission from Delaware Business Court Insider, © ALM Media Properties LLC. All rights reserved.