Attorney Seth Goldberg on CVS and Walgreens Decision to Sell CBD
By Rick Schettino
April 3, 2019
PotNetwork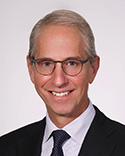 Seth Goldberg
Recently the nation's top two drugstore chains, CVS and Walgreens, both surprised the hemp industry and advocates by announcing that they would be carrying CBD products in stores in a number of hemp-friendly states. This follows from the passage of the 2018 federal farm appropriations bill that included language to differentiate hemp and marijuana and remove hemp and CBD from the DEA's list of controlled substances. …
To get some sense of the factors involved in the decision of CVS and Walgreens management to carry CBD products, we spoke to attorney Seth Goldberg, Partner at Duane Morris LLP. His experience in highly-regulated markets along with his entrepreneurial interests brought him into the cannabis and hemp industry. Recognized as a Trailblazer in Cannabis Law by the "National Law Journal", Mr. Goldberg now serves as "head of the firm's multidisciplinary cannabis practice". He was named one of the 30 most powerful cannabis attorneys to know in the cannabis industry by "MG Magazine". Duane Morris LLP has attorneys in offices throughout the U.S., with expertise in licensing for cultivation, processing, and dispensing of hemp- and marijuana-derived products.
Here's what Mr. Goldberg has to say about the recent announcements by CVS and Walgreens, as well as some insight into the future of the CBD market.
We all know what the upside is for CVS and Walgreens. What are they risking? Why do their lawyers say they can do this?
Well, right now, in light of the 2018 Farm Bill, hemp has been removed from the Controlled Substances Act and from the purview of the Department of Justice and the Drug Enforcement Agency. It is not treated by those agencies like cannabis that contains more than .3 percent THC. So, the risk of that kind of criminal enforcement is no longer present with respect to hemp, and that certainly would have been a factor in the decision making. I can't tell you what their lawyers advised, but I would expect that the removal of hemp from the Controlled Substances Act was a significant factor in the decision making.
So, the federal government's certainly not going to bother them. They chose particular states. But are there still any risks whatsoever for them, legally, in these states?
Yeah, I think that whether it's CVS, Walgreens, or other manufacturers, processors, retailers of hemp-derived CBD, there is a range of risks. It is a regulated product. While it may have been removed from the Controlled Substances Act, the regulatory framework vis-à-vis the United States Department of Agriculture and the U.S. Food and Drug Administration is unclear. It's unclear whether actions taken today would be somehow violative of regulations that may be propagated later this year. In fact, just yesterday FDA Commissioner Gottlieb indicated the FDA will continue to exercise enforcement discretion and could take action against "over the line" health claims, such as that CBD cures disease. ...
Do you think we'll see Walmart and the other big retailers following suit pretty quickly here?
It doesn't seem out of the realm of possibilities. I expect that the pharmacy retail chains and grocery store chains are really evaluating this question very closely, which is why I think the USDA and FDA are also paying close attention to hemp products, including hemp-derived CBD.
We are fielding questions about this every day from different inputs in the supply chain because it obviously presents such a great opportunity in a new market, which was the intent of the 2018 Farm Bill. People are really anxious to do this and do it the right way.
I really think the bottom line is that the 2018 Farm Bill certainly has paved the way to marketing hemp-derived products, but right now the federal regulatory framework is still evolving, which creates some uncertainty from a federal standpoint.
State regulatory frameworks are not yet operating under the 2018 Farm Bill and the regulations pertaining to hemp differ from state to state. So it really requires some very careful analysis, as you can see, from this select state approach that CVS and Walgreens have taken to be able to market and sell hemp-derived CBD products.
To read the full article, visit the PotNetwork website.