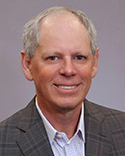 Michael D. Schwamm
Michael Schwamm, a partner at Duane Morris who works with family offices, noticed a new investing trend not too long ago.
Nearly every family office conference he attended in the past 18 months has had at least one panel on cannabis investing and it's usually the most widely attended presentation, he said.
"Everyone is interested but if you peel back the onion, they're not quite ready to make investments that touch the plant—although that's starting to change," Schwamm told Real Money. "Some are getting their feet wet with technology or service businesses related to cannabis so they can slightly distance themselves from it. Others are doing much more. Two or three single family offices (SFOs) that I've spoken to in the last three months are looking at their third or fourth cannabis deal."
In the U.S. at least, banks won't provide bank accounts or loans because cannabis remains illegal on the federal level. But family offices, which manage billions of dollars and have much fewer restrictions on how they deploy capital, have been wading into the space with increasing frequency. …
"I have started to see cannabis and family offices completely intersect," Schwamm said. "Normal players such as institutions, private equity funds, and pension funds, are currently steering away, which has left funding for cannabis to high net worth individuals. Now family offices are starting to feel comfortable enough and they're stepping up." …