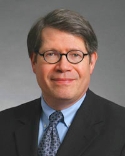 Robert L. Byer
Robert L. Byer is a 2018 recipient The Legal Intelligencer's Lifetime Achievement Award, which recognizes those who have left an imprint on the legal history of Pennsylvania during their career. Below is his profile as it appears in the publication's feature on award winners.
Byer is a pioneer of appellate specialty practice in Pennsylvania. Through his many high-profile appeals, teaching activities and work in the Pennsylvania Bar Association and other organizations—including the American Academy of Appellate Lawyers—he has succeeded in increasing recognition of appellate practice as a distinct legal specialty and improving the quality of both written and oral appellate advocacy in Pennsylvania. Through his many years as a member of the Pennsylvania Supreme Court's Appellate Court Procedural Rules Committee, including five years as chair, Byer has helped modernize appellate practice and worked hard to eliminate unfair waiver traps for litigators.
The legal profession is constantly evolving and that evolution only seems to have accelerated in recent years. What's the biggest change you've seen in the profession during your career?
As our clients' needs evolve in an ever-flattening global marketplace, it is imperative that we evolve as well, on individual and institutional bases. The impact of technology on the delivery of legal services cannot be overstated, including communications, legal research, records review and discovery, and the ability to work remotely or across offices.
What is one thing about the profession that has remained unchanged over the years?
Fundamental ethics principles.
Name one thing you've learned over the course of your career that you wish you knew as a young lawyer.
I could not name one thing; I wish that I knew as a young lawyer everything that I know now as the result of over 40 years' experience.
For more information, please visit The Legal Intelligencer website.
Reprinted with permission from The Legal Intelligencer, © ALM Media Properties LLC. All rights reserved.