On March 23, 2018, the Philadelphia Business Journal named the $75 million Eastern Tower Project in Philadelphia's Chinatown neighborhood as one of the "Best Real Estate Deals of 2017." A team of Duane Morris attorneys, led by Real Estate Partner Art Momjian, represented Philadelphia Chinatown Development Corporation in the closing of land, financing, private equity, EB-5 financing, and tax credit equity for the ambitious project's construction. Once completed in 2019, the 20-story, 195,000 square-foot tower will be the tallest building in Chinatown and will feature an expansive community center with a state-of-the-art basketball court and multi-purpose gym, retail/commercial space and 150 housing units.
The Eastern Tower Project broke ground on Friday, October 6, 2017, at a ceremony attended by State Rep. Michael O'Brien, Councilman Mark Squilla, representatives of Gov. Tom Wolf and U.S. Sen. Casey, and more than 200 guests.
The Duane Morris team included Art Momjian, David Augustin, David Haas, Darrick Mix, Christopher Winter, Lisa Merrill and Daniel Mita.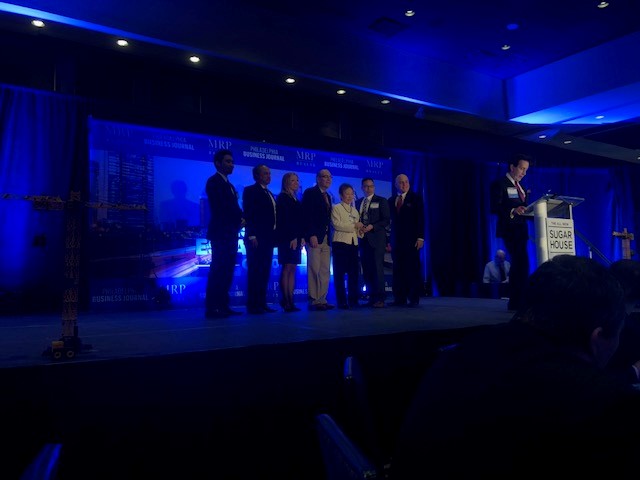 Philadelphia Chinatown Development Corporation team, along with Art Momjian, accepting the Philadelphia Business Journal's "Best Real Estate Deals of 2017" award.