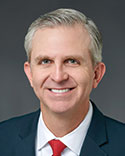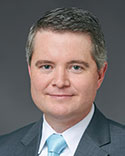 AUSTIN, TEXAS, October 2, 2017—Duane Morris LLP announced today that it is opening a new office in Austin, Texas, with the addition of IP partner Bert Greene and energy sector partner Brad Thompson. Greene joins Duane Morris from Norton Rose Fulbright US LLP and Thompson from King & Spalding LLP. The move further aligns Duane Morris's domestic footprint with the robust high-technology and energy sectors in Texas. The Austin office is the international firm's 21st in the United States, and 29th overall. The firm opened its Houston office in 1999.
"We are pleased to launch our new presence in one of the country's fastest moving high-tech capitals," said Thomas Sankey, managing partner of the Duane Morris Houston office, who will be overseeing and splitting his time between Houston and Austin. "Our attorneys will now be able to work from an office close to our clients, supported and augmented by lawyers throughout the firm. We look forward to growing our reach into the high-tech and energy sectors and throughout Texas with such dynamic lawyers as Bert and Brad."
"We are very pleased that we are launching our Austin office with partners of the very high caliber of Bert and Brad," said John J. Soroko, Duane Morris Chairman and CEO. "We look forward to building our Austin office and enhancing our overall presence in Texas."
Austin has a thriving high-tech scene with industries such as enterprise software and hardware, semiconductors and biotechnology. The area is home to the worldwide headquarters of Dell, Cirrus Logic, Silicon Laboratories and National Instruments, and also includes regional headquarters for 3M, Apple, Hewlett-Packard Enterprise, HP Inc., Google, Facebook, AMD, Applied Materials, AT&T, Cisco Systems, PayPal, Intel, Samsung, ARM, NXP Semiconductors, Oracle and many others. Amazon's Whole Foods Market, Expedia's HomeAway and publicly traded online discounter RetailMeNot also call Austin home. Central Texas also features a thriving renewable energy and power technology industry—including industry-leading wind companies, grid system integrators and publicly-traded solar companies like SunPower Corporation—as well as a growing group of innovative life sciences companies.
As the capital city of Texas, Austin is also home to several key regulatory agencies that impact many of Duane Morris' energy clients—including the Texas Railroad Commission, the Public Utilities Commission of Texas, the Electric Reliability Council of Texas and the Texas Commission on Environmental Quality. The Austin office will enable more efficient service of Duane Morris' clients across these key Texas regulatory agencies.
Greene's practice focuses on the enforcement and procurement of intellectual property rights, with a primary emphasis on patent litigation. He has experience handling all phases of patent litigation and has represented both patent holders and accused infringers in numerous federal jurisdictions across the country, as well as in inter partes reviews before the Patent Trial and Appeal Board of the United States Patent and Trademark Office. Greene's clients have included large and small technology companies, e-commerce companies and retailers in cases involving a diverse array of technologies, including wireless networking, Power over Ethernet, e-commerce systems, geographic information systems, middleware, video security systems, computer graphics, computer hardware and DNA analysis. In addition to patent litigation, he also has experience handling all phases of copyright, trademark and trade secret litigation. Greene also has experience with opinion work and portfolio management, primarily in the chemical engineering, chemistry and mechanical fields.
Greene is a 2004 graduate, with honors, of the University of Texas School of Law, where he was managing editor of the Texas Intellectual Property Law Journal. He is a 1998 graduate, with highest honors, of the University of Texas—majoring in chemical engineering.
Thompson focuses on energy matters and complex commercial issues. He represents clients in a range of energy-related issues involving transactions, regulatory compliance and disputes—with expertise in the electricity industry. Thompson has extensive electricity-related experience from both sides of the electric meter, encompassing both conventional power generation as well as renewable generation. Borrowing from his experience as a former executive of a renewable energy company, Thompson's experience includes representing renewable energy developers in a wide range of renewable industry issues—including wind and solar OEM equipment specification and warranty issues, interconnection challenges and project financing strategies. Thompson also counsels clients in regulatory and compliance-related matters in connection with energy projects at both the state and federal level. He also assists clients in resolving commercial disputes stemming from large construction projects, tax-motivated investment strategies, breach of contract, breach of fiduciary duty, securities fraud, financial institution fraud and other business torts. Thompson has handled disputes before state and federal courts, domestic and international arbitration panels, and state and federal agencies such as the Public Utility Commission of Texas and the Federal Energy Regulatory Commission.
Thompson is a 2004 graduate, with honors, of the University of Texas School of Law. He graduated summa cum laude in 2001 from Baylor University—majoring in economics and international business.
About Duane Morris
Duane Morris LLP provides innovative solutions to today's multifaceted legal and business challenges through the collegial and collaborative culture of its more than 750 attorneys in offices across the United States and internationally. The firm represents a broad array of clients, spanning all major practices and industries.
About Duane Morris in Texas
Duane Morris attorneys in Austin will join the lawyers in the firm's Houston office to leverage the resources of the firm in the representation of clients ranging from Fortune 500 companies to small entrepreneurial ventures. The Texas offices expand the breadth of services provided to a wide range of larger public companies, privately held middle-market companies, emerging growth companies and entrepreneurs. Duane Morris lawyers have longstanding ties to the Texas legal and business communities and have been practicing law in the state for many years. Duane Morris understands the business and legal challenges faced by clients doing business in Texas, throughout the United States and around the world.