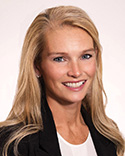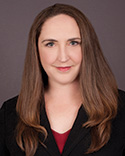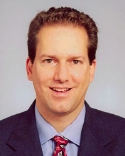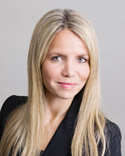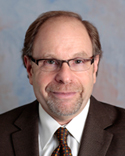 Duane Morris is pleased to announce that six of its intellectual property attorneys have been recognized by World Trademark Review 1000 2021—The World's Leading Trademark Professionals.
Additionally, the Intellectual Property Practice Group is recognized in Pennsylvania, New York and California.
WTR 1000 writes:
Duane Morris is a force to be reckoned with in the trademark arena – it manages 20,000-plus trademarks globally; has more than 40 specialised attorneys on deck; and regularly assumes frontline roles on important litigations. Recommended by the WTR 1000 in California for the first time this year, its profile on the West Coast is increasing thanks to the efforts of Michelle Hon Donovan and Mark Steiner. Donovan has prosecution, litigation and transactional on lock in a reassuringly complete practice. Sources call her an "intelligent, astute attorney with a no-nonsense approach, by which she gets to the heart of matters quickly and deals with them pragmatically and cost-efficiently." Steiner does it all in the trademark and copyright space, too, showcasing a keen grasp of emerging brand issues and business matters. Duane Morris has added many new attorneys to the group in recent past – among them Jennifer Lantz, who… gives the firm's innovative client base a persuasive option for trademark protection, enforcement and licensing tasks.
Making its first appearance in the New York firm rankings for prosecution and strategy and litigation and enforcement for the first time this year, Duane Morris puts forward a "professional yet friendly and highly responsive trademark service," characterised by "creative thinking and strategising". Holding the fort in New York is Gregory Gulia, who co-chairs the entertainment and new media group. He has a special faculty for disputes work and is a tried-and-tested litigator who is nonetheless active in a much broader capacity as an adviser; his versatility is a key attraction for the likes of Pernod Ricard USA, which instructs him and his talented New York colleagues – shout-outs here to "talented and ambitious associate" and qualified French and US attorney Sarah Peyronnel – to assist in acquiring new brands, branding new product lines and creating advertising campaigns. He is a linchpin of a robust wider practice comprising over 40 attorneys who manage some 20,000 trademarks across the world.
Duane Morris's talented IP attorneys handle a diverse workload of trademark selection, prosecution, licensing and enforcement matters for a colourful catalogue of international companies, from Fortune 500s to start-ups. As a result, they have cultivated an extremely well-rounded knowledge base and a deep strategic playbook. This is certainly true of popular trademark, copyright, entertainment and advertising group chair Nicole McLaughlin, who garners rave reviews for the wraparound support she provides to patrons: "Nicole is a trusted and reliable adviser with a practical, business-minded approach and a fine understanding of issues that arise in the context of global trademark protection." "She is responsive, prompt and proactive; her fees are reasonable and she ensures billing procedures run smoothly." Also recommended, brand manager and strategist Christiane Schuman Campbell is "very easy to speak to and gives direct, straightforward and honest advice."
For more information, please visit the World Trademark Review 1000 website.