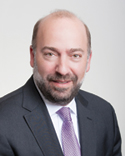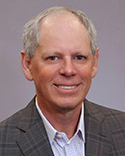 Duane Morris partners Paul P. Josephson and Michael D. Schwamm have been named Cannabis Law Trailblazers by National Law Journal. The list honors individuals who are "truly agents of change."
National Law Journal writes:
Paul Josephson | Partner and Team Lead, Cannabis Industry Group, Duane Morris LLP
PIONEER SPIRIT At the University of Michigan, Paul Josephson was active in student government and politics and wanted to attend law school to work on government policy and reform. "If you really want to affect change, you have to know how to write the laws. I did a lot of that work in the gaming space in the 1980s and '90s, and cannabis law is a direct parallel to that work."

TRAILS BLAZED Josephson represented iAnthus Capital Holdings, one of the largest licensers of cannabis cultivation, processing and dispensary facilities in the U.S., in its merger with MPX Bioceutical Corporation. The cross-border merger, with a market capitalization value of $1.2 billion, was the first "public to public" cannabis-related merger in U.S. history. He also recently represented iAnthus in successfully entering a restructuring support agreement with 100% of its secured lenders. "It was a novel situation for a multistate operator due to the absence of federal bankruptcy laws, and it ended up in a 'bet-the-company' battle with the lender." Josephson also represented GTI New Jersey LLC as application and licensing counsel to become one of the first cultivation facilities and retail dispensaries in the state. "We are helping GTI build a presence and also helping regulators protect the integrity of the industry."
FUTURE EXPLORATIONS Josephson believes the legalization of recreational marijuana and those who benefit are the key issue facing New Jersey. "We really need to figure out minority and women-owned businesses and licensing as well as finding a place in the industry for the victims of the war on drugs. We are working to improve the opportunities for funding so those who should share in the financial reward of this industry can compete with the major operators in the state."
Michael Schwamm | Partner, Duane Morris LLP
PIONEER SPIRIT After Michael Schwamm was asked to co-lead the family office law practice at Duane Morris, he discovered that high net worth individuals were interesting in becoming the primary funders in cannabis companies. "At the time, we were the only Am Law 100 firm specializing in the space, and when I asked clients if they thought it would be a mistake for us to represent cannabis companies, many responded that they themselves were thinking of getting into the cannabis business."
TRAILS BLAZED Schwamm has worked on some of the largest cross-border public company mergers in the space, including representing iAnthus Capital Holdings in its merger with MPX Bioceutical Corporation. With a combined market capitalization of $1.2 billion, it was the first "public to public" cannabis-related merger in U.S. history. He also represented cannabis cultivator and manufacturer Cannex Capital Holdings, Inc., in its merger with 4Front Holdings, to form the publicly traded 4Front Ventures Corporation and become one of the largest U.S.-based companies that provides consulting services for cannabis cultivation, retail distribution and production. Schwamm currently advises more than 20 clients in the space, including startups, venture-backed companies and privately held and public companies. "Some of the companies I represent include cannabis funds looking to deploy or raise capital and operators like the first cultivation facility in Boston, as well as accounting firms and banks on regulatory matters."
FUTURE EXPLORATIONS With cannabis retailers having recently been deemed an essential business, Schwamm believes a silver lining of the COVID-19 pandemic is increased credibility for the industry. And despite future legislation dependent on the November elections, he sees continued growth. "We will see more consolidation and deals completed, both in-state and multistate. There will also be more multistate operators shedding some licenses with some businesses going away due to the downturn."
Read their National Law Journal profiles.
About the Duane Morris Cannabis Industry Group
Duane Morris attorneys in offices throughout the U.S. and internationally have extensive experience with the wide array of issues attendant to legal cannabis business activities, including licensing for cultivation, processing and dispensing; litigation; banking and finance; raising and deploying capital; mergers and acquisitions; protecting intellectual property; real estate development; public company representation and SEC filings; land use and zoning; healthcare and research; taxation; and cross-border transactions. In addition to advising participants in the medical and adult-use cannabis and hemp/CBD industries, as the industry has grown, Duane Morris attorneys experienced in cannabis-related issues frequently advise clients in other sectors whose businesses intersect with the expanding regulated cannabis sector.