Duane Morris Partners Named "Clean Tech Stars"
December 20, 2012

NEW YORK, December 20, 2012—Duane Morris is pleased to announce that Legal Media Group (LMG) has selected Duane Morris partners Nathan Abramowitz, James W. McTarnaghan and Michael D. Schwamm as among its 2013 "Clean Tech Stars." The list will be featured in the inaugural edition of LMG Clean Technology/Renewable Energy 2013. Published by Euromoney Institutional Investor, it will provide an in-depth portrait of the legal clean-tech market.
For more than six months, LMG researched lawyers and firms in the clean technology industry, conducting interviews with more than 300 clients and lawyers, as well as reviewed cases, deals and other matters. The honorees were selected based on their "outstanding work and contributions to the market."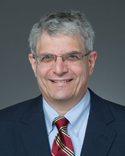 Abramowitz, a partner in the firm's Corporate Practice Group in New York, practices in the areas of municipal and project finance. His projects include solar; waste to energy; hazardous waste; electrical systems; recycling; and cogeneration, in multiple states. Abramowitz has handled financings for such facilities as transportation and parking, sports arenas, paper facilities, healthcare and housing facilities, and banks and other financial institutions. He has overseen transactions involving sovereign loans, swaps, guaranteed investment contracts, bond insurance, liquidity instruments, letters of credit, participations and mergers. Abramowitz is a 1975 graduate of Fordham University School of Law and a graduate of Fordham University.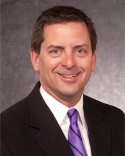 McTarnaghan, a partner in the firm's Energy, Environment and Resources Practice Group in San Francisco and a co-chair of the firm's Renewable Energy and Sustainability group, has more than 25 years of experience addressing regulatory and business issues involving the energy and telecommunications industries at both the state and federal levels. In his energy practice, he has represented a wide range of clients that include utilities, municipalities, large consumers, developers and land owners before the Federal Energy Regulatory Commission, the California Public Utilities Commission and other state utility commissions in all kinds of proceedings. With an increased focus on renewable energy issues and projects, McTarnaghan has also represented clients in policy proceedings and various project finance, regulatory incentives, LEED Certification and transmission corridor issues related to such energy sources. He is a 1983 graduate, with honors, of the National Law Center at the George Washington University and a magna cum laude graduate of the State University of New York at Albany.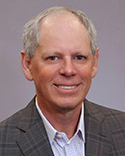 Schwamm, a partner in the firm's Corporate Practice Group in New York, practices in the areas of corporate, mergers and acquisitions, securities and technology law. He has represented companies of all sizes in all aspects of their business affairs. Schwamm has worked on a wide array of transactions involving biotechnology, e-commerce, entertainment, manufacturing, sports and telecommunications companies. In his energy work, Schwamm represented a borrower in connection with a $5 million loan to install an energy retrofit project at a residential building complex. He also assisted in formation of several single-purpose funds to install a solar energy system on an office building rooftop; and he has represented a public company that was engaged in converting manure to methane. Schwamm is a former vice president and general counsel of FiberCity Networks, Inc., a telecommunications service provider. He has been selected as a Super Lawyer in Securities and Corporate Finance in New York five times since 2006. Schwamm is a 1983 magna cum laude graduate of Georgetown University Law Center and a cum laude graduate of the University of Pennsylvania.
About Duane Morris
Duane Morris LLP, a global law firm with more than 700 attorneys in offices across the United States and around the world, is asked by a broad array of clients to provide innovative solutions to today's legal and business challenges.
About Legal Media Group
Legal Media Group is part of Euromoney Institutional Investor PLC. It publishes International Tax Review, International Financial Law Review, Managing Intellectual Property, IFLR1000 and many expert guides.