Four Duane Morris Attorneys Recognized by Best Lawyers as "Lawyers of the Year" for 2015
August 18, 2014

PHILADELPHIA, August 18, 2014—Four Duane Morris LLP attorneys across the United States have been selected by Best Lawyers as "Lawyers of the Year" for 2015. Charles E. Harrell in Houston, Timothy J. Norris and Nanette O'Donnell, both in Miami, and Allen J. Ross in New York were selected for this honor as the only lawyer in each practice area and city. Lawyers are selected based on high marks received during peer-review assessments conducted by Best Lawyers each year.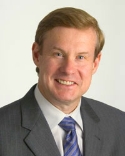 Duane Morris partner Charles E. Harrell has been selected as the "Lawyer of the Year" in Houston Corporate Compliance Law. Harrell is the managing partner of the firm's Houston office. He practices in the area of corporate law with a focus on transactions—including mergers and acquisitions, complex finance, cross-border and capital markets—in addition to acting as counsel to special committees, audit committees and compensation committees on matters of corporate governance and regulatory compliance. Harrell represents a number of Fortune 100 companies, as well as middle-market companies, joint ventures and startups.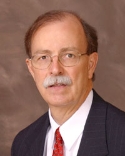 Duane Morris of counsel Timothy J. Norris has been selected as the "Lawyer of the Year" in Miami Transportation Law. Norris concentrates his practice in the area of general commercial law, focusing on contracts and controversies under the Leases and Secured Transaction Articles of the Uniform Commercial Code, as well as bankruptcy and creditors' rights issues. He also handles debt restructuring. Norris has extensive experience in the leasing, financing and sales of transport-category aircraft and aircraft engines. He has represented lessors and lenders with the restructuring of transactions with financially-troubled operators and with the recovery of aircraft from failing or bankrupt air carriers (including the foreclosure of security interests in U.S. and non-U.S. registered aircraft) and the treatment of financed or leased aircraft in bankruptcy proceedings.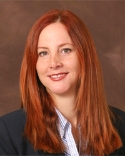 Duane Morris partner Nanette O'Donnell has been selected as the "Lawyer of the Year" in Miami Health Care Law. O'Donnell works with national clients, focusing on regulatory issues such as federal and state anti-kickback, self-referral (the Stark law and state counterparts), corporate compliance, practice management, licensure of healthcare facilities and managed care. Her clients include hospital systems, physician groups, independent diagnostic testing facilities, ambulatory surgery centers, physician management services companies, dental practice management companies, diagnostic imaging centers and other healthcare providers. O'Donnell also has experience in healthcare transactions, having established and implemented numerous joint ventures between different types of providers, including hospital-physician joint ventures, ambulatory surgery joint ventures and practice roll-ups. She has served as counsel for the purchaser or the seller in numerous acquisitions and dispositions.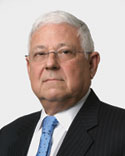 Duane Morris partner Allen J. Ross has been selected as the "Lawyer of the Year" in New York City Litigation – Construction Law. Ross has more than 45 years of experience practicing law in the areas of construction, litigation and real estate. In addition to traditional legal work, he has developed a career in alternative dispute resolution in the construction industry, serving as an arbitrator, mediator and dispute review board chair. Ross is a member of the American, New York State and New York City Bar Associations, as well as the Construction Industry Panel of Arbitrators and the Panel of Mediators of the American Arbitration Association. Duane Morris' Construction Group received a preeminent ranking in the U.S. News-Best Lawyers 2014 Best Law Firms results released last fall: the selection as Law Firm of the Year for Construction Law. Duane Morris is the only firm to ever hold this honor for two consecutive years. [The results of the 2015 rankings will be released this fall.]
About Duane Morris
Duane Morris LLP, a law firm with more than 700 attorneys in offices across the United States and internationally, is asked by a broad array of clients to provide innovative solutions to today's legal and business challenges.