Duane Morris Partner Michael Lastowski Appointed to Association of Insolvency & Restructuring Advisors Board
March 10, 2014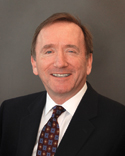 WILMINGTON, Del., March 10, 2014—Duane Morris LLP is pleased to announce that Michael R. Lastowski, the managing partner of its Wilmington, Del., office and a member of its Business Reorganization and Financial Restructuring Practice Group, has been appointed to the board of the Association of Insolvency & Restructuring Advisors (AIRA).
AIRA is a nonprofit professional association serving financial advisors, accountants, crisis managers, business turnaround consultants, lenders, investment bankers, attorneys, trustees and other individuals involved in the fields of business turnaround, restructuring, bankruptcy and insolvency. AIRA members are among the most trusted and sought-after professionals in matters dealing with limited capital resources and deteriorating operating performance.
Lastowski practices in the areas of bankruptcy law and commercial litigation. He is a member of the board of directors of the American Board of Certification. He is also a member of the Unsecured Trade Creditor Subcommittee of the American Bankruptcy Institute.
Lastowski is a 1980 graduate of the University of Pennsylvania Law School and a graduate of Brown University.
About Duane Morris
Duane Morris LLP, a law firm with more than 700 attorneys in offices across the United States and internationally, is asked by a broad array of clients to provide innovative solutions to today's legal and business challenges.