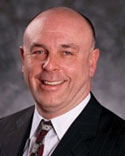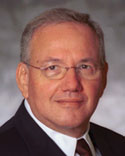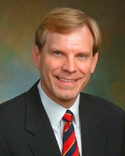 Duane Morris LLP played a critical role in New Jersey's gambling scene over the past year and notched a pair of class action victories, securing a deal worth $84 million on behalf of physicians suing the American Osteopathic Association and defeating fuel tank defect claims against Ford Motor Co.
While the more than three dozen attorneys across two New Jersey offices represent a fraction of the roughly 800-member international firm, Duane Morris has continued to pack a powerful punch in the Garden State, earning it a spot on Law360's 2019 list of New Jersey Powerhouses.
"We pride ourselves on our understanding of the public sector," said Hersh Kozlov managing partner of the firm's Cherry Hill office, which has about 24 attorneys.
"There are lawyers in Cherry Hill who have a deep and abiding understanding of the public sector, in New Jersey particularly, and the intersection between policy and law," said Kozlov, adding that such attorneys "understand how public policy is made and what public policy means to the practice of law, and it helps us advise our clients."
Duane Morris attorneys have demonstrated that expertise in navigating clients through New Jersey's gambling sector.
Those efforts included completing a $285 million debt restructuring and equity transfer for the Ocean Resort Casino in Atlantic City, in which Duane Morris represented JPMorgan Chase Bank NA and other lenders, according to the firm. The firm also has served as counsel to theScore Inc. with respect to its plans to launch a mobile sportsbook in the state, the firm said.
In the courtroom, firm attorneys have proven themselves adept at advocating for clients on either side of a class action dispute.
As co-counsel for Ford, Duane Morris attorneys in July helped to win a precedential opinion from the Third Circuit that declined to revive a proposed class action in New Jersey federal court alleging the automaker deliberately hid a defect in certain diesel fuel tanks.
[...]
"We felt what we were getting them was a lot more beneficial than getting them a small check," said Duane Morris attorney James Greenberg, one of the lawyers who represented the physicians in the case, later pointing to "the long-term benefits that they're getting and the fact that doctors can stand up for themselves."
[...]
In addition to Greenberg, the legal talent at the firm's Cherry Hill office includes environmental litigator Phil Cha and gaming attorneys Frank A. DiGiacomo and Gilbert L. Brooks. The environmental and gaming practice areas are among the top groups at the office, Kozlov said.
The environmental group has represented companies in cleanup matters, and the gaming practice has assisted "marquee clients" such as casino magnates Steve Wynn and Sheldon Adelson, Kozlov said.
Before expanding its New Jersey presence about a decade ago with the acquisition of WolfBlock LLP's Cherry Hill office, Duane Morris established its Newark office in 1997, firm attorneys said. The firm's locations also include offices in Boston, New York, Philadelphia, Wilmington and Washington, D.C.
"We like to know that, as a firm, we can offer up and down the East Coast — which is our wheelhouse — we've got the expertise in the major areas," said Gregory R. Haworth, managing partner of the firm's Newark office.
At the Newark office, which has roughly 18 attorneys, the firm has expanded its roster in recent years to include former LeClairRyan attorneys James T. Seery and Dean M. Colucci, who set up a capital markets group at the office, according to Haworth.
[...]
"The firm sees the Jersey market as being very robust and an important part of the firm," Haworth said. "We're doing very well with our two offices."
To read Duane Morris' full profile, please visit the Law360 website (subscription required).