Duane Morris Names Six Attorneys to Partnership
January 7, 2019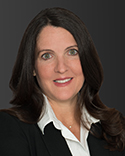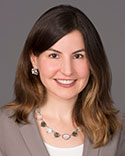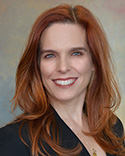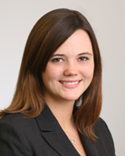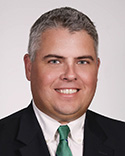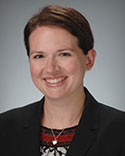 PHILADELPHIA, January 7, 2019—Duane Morris LLP is pleased to announce that it has promoted to the firm partnership six associates and special counsel in five of the firm's offices.
These newly named partners are:
"We're proud to welcome these talented attorneys into the firm partnership," said Duane Morris Chairman and CEO Matthew A. Taylor. "As the practice of law becomes increasingly competitive, our newest partners have demonstrated that they have the legal skills, client focus and business acumen necessary to succeed as a partner at Duane Morris. We are excited to see the significant contributions we know they will make in the years ahead for our clients and our firm."
Katherine D. Brodie founded and heads the Washington, D.C., team of Duane Morris' higher education law and policy practice. Her practice is devoted primarily to the needs of higher education institutions (nonprofit, public and proprietary), associations, companies and investors. Brodie supports her clients with regulatory advice geared toward identifying and reducing operational risk or facilitating acquisitions, lending and other transactions that promote institutional adaptation and innovation. When necessary, she advocates in defense of institutional interests in response to adverse federal, state or accrediting agency actions. Brodie's experience includes, among other areas of the law, U.S. Department of Education Title IV student financial aid regulations and accrediting agency standards including substantive change, Title IX compliance and response, campus safety, marketing, distance education, foreign school and overseas operations (including study abroad programs, affiliation and partnership agreements) and skills-focused programs (including coding boot camps and other short-term courses).
Brodie is a graduate of the George Washington University Law School (J.D., 1997) and a graduate, with honors, of Bowdoin College (A.B., 1990).
Meghan M. DiPerna practices construction law. She drafts and negotiates construction agreements, design agreements, development agreements and trade contracts on behalf of owners, developers and contractors. DiPerna counsels clients through the contract administration process and provides advice as to allocation of construction/design risk, surety bonding, insurance coverage, building loan funding, adjacent property protection, labor issues, warranties and lien matters. As a complement to her transactional practice, DiPerna also assists clients in resolving a variety of disputes. Her experience in this regard extends to delay claims, change orders, design defects, defective work, property damage and default/termination.
DiPerna is a graduate, with honors, of the George Washington University Law School (J.D., 2005) and a magna cum laude graduate of the University of Notre Dame (B.A., 2002). She is a member of the Women Builders Council, a leading association representing women in the construction industry.
Melissa S. Geller focuses on white-collar criminal defense and complex commercial litigation. She represents clients before domestic and international authorities, conducts internal investigations, advises clients on risk and compliance policies and has extensive experience trying criminal and civil cases in New York and New Jersey. Geller has represented clients across a variety of industries in matters related to the FCPA, criminal antitrust, Medicare and Medicaid fraud, securities fraud, bribery, public corruption, RICO, qui tam actions and complex commercial matters. She has extensive knowledge of handling document- and ESI-intensive matters.
Geller is a cum laude graduate of the University of Michigan Law School (J.D., 2007) and a cum laude graduate of Syracuse University (B.A., 2003).
Catherine Beideman Heitzenrater practices in the areas of bankruptcy, corporate reorganization, creditors' rights, commercial finance and secured transactions. She represents insurance companies, secured creditors, chapter 11 debtors-in-possession, chapter 11 trustees, chapter 7 trustees, liquidating trustees and creditors' committees in all aspects of bankruptcy cases. Heitzenrater has served as counsel to insurance companies providing prepetition and/or postpetition insurance coverage to debtors in complex chapter 11 cases and has represented both creditors and liquidating trustees in numerous avoidance actions. She has assisted creditors in enforcement of remedies through commercial litigation in federal and state court. Heitzenrater also maintains an active commercial litigation practice. She represents clients in the construction and finance industries in products liability, securities fraud, appellate matters and complex contract disputes.
Heitzenrater is a graduate of Boston College Law School (J.D., 2007), where she was managing editor for the Boston College Environmental Affairs Law Review, and a magna cum laude graduate of Colgate University (B.A., 2004).
Sean P. McConnell represents U.S. and international clients in the full range of antitrust matters across a wide variety of industries. He has counseled clients in their most high-stakes and sophisticated matters, including complex class actions, criminal and civil government investigations, and the antitrust aspects of mergers, acquisitions and joint ventures. McConnell's representations span numerous industry sectors, with a focus on pharmaceutical, medical device, transportation, food and beverage, and retail. He has also advised clients in the securities and complex commercial litigation areas. McConnell is a partner in the Commercial, Securities and Antitrust Litigation section of the firm's Trial Practice Group. He also maintains an active pro bono practice with a focus on prisoner civil rights cases.
McConnell is a graduate of Villanova University School of Law (J.D., 2009), where he was a member of the Villanova Law Review, and a 2005 graduate of the University of Notre Dame (B.B.A., 2005).
Tracy L. Schovain practices in the area of corporate law with a focus on finance transactions. She represents banks, commercial finance companies and borrowers in a wide variety of transactions, including single-lender and multi-lender commercial finance transactions, senior and mezzanine financing, healthcare financing and bankruptcy-related workout matters. Schovain is also an active team member on various mergers and acquisitions, private equity and venture capital transactions.
Schovain is a graduate of DePaul University College of Law (J.D., 2010), where she was executive editor for the DePaul Business and Commercial Law Journal, and a graduate of the University of Illinois (B.S., 2003).
About Duane Morris
Duane Morris LLP provides innovative solutions to today's multifaceted legal and business challenges through the collegial and collaborative culture of its more than 800 attorneys in offices across the United States and internationally. The firm represents a broad array of clients, spanning all major practices and industries.