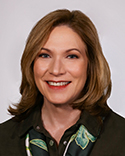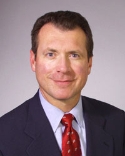 Sharon L. Caffrey, partner and co-chair of the Trial Practice Group, and George J. Kroculick, partner and co-chair of the Real Estate Practice Group, have been named to The Legal Intelligencer's 2020 list of Pennsylvania Trailblazers.
The list honors professionals who are "truly agents of change...[and] have made significant marks on the practice, policy and technological advancement of their practice."
The Legal Intelligencer writes:
Sharon L. Caffrey | Partner, Duane Morris LLP
PIONEER SPIRIT Early in the COVID-19 pandemic, one of Sharon Caffrey's partners predicted the virus would have a significant impact on each of the firm's clients. It also created major changes in Caffrey's practice. Caffrey, co-chair of Duane Morris' trial practice group, took charge of the firm's external communications on COVID-19, overseeing blogs, email alerts and webinars designed to keep clients abreast of fast-evolving legal risks from the pandemic. Caffrey also joined a U.S. Chamber of Commerce task force on COVID-19, helping track relief bills in Congress and new regulations from federal agencies. "The first couple of months were really a challenge," with nearly constant change. "We know a lot more about COVID now than we did in March."
TRAILS BLAZED Since March Caffrey has counseled clients on how to shut down their businesses during the height of the outbreak and then how to open safely when the virus seemed to subside. Her experience as a products liability lawyer served her well as she watched for potential vulnerabilities for her clients, especially with federal guidelines and recommendations under continual revision. Despite the gravity of the pandemic, the work has been gratifying. "There's nothing formulaic, and a lot of these questions don't have a guaranteed answer for our clients." Her involves "helping them make the best judgement with the information we have today."
FUTURE EXPLORATIONS The pandemic has shown Caffrey that advising clients can be as important as litigating on their behalf. "It made me realize we need to counsel our clients even more about potential risks." But with more than 3,000 pandemic-related lawsuits pending, litigation related to the virus will continue for years. "At the end of the day, you need to go back to the basics—the basics of law, the law of negligence, the law of liability."
George J. Kroculick | Partner, Duane Morris LLP
PIONEER SPIRIT One day early in his career, a mentor at his law firm pulled George Kroculick aside, "I remember him saying, 'I need you to go to a planning board meeting.' And I said, "What's that?" The assignment led Kroculick to a decades-long practice of land use and eminent domain law, primarily representing owners of property condemned for public projects. They include a farmer whose land was chosen for a new middle school a major oil company whose gasoline stations were overtaken by highway expansions. For one site, he has handled four separate condemnations over the years. "I really have been immersed in this kind of work for a long time."
TRAILS BLAZED Kroculick has spent much of the past six years on what he would ususally consider the opposing side. He represents the developers of the Mariner East 2 pipeline, handling condemnation on the more than 1,800 properties that line the route from Ohio to eastern Pennsylvania. Property owners have disputed about half of the valuations of their land, leading to dozens of appeals to the Commonwealth Court of Pennsylvania and the state Supreme Court, as well as at least two to the U.S. Supreme Court.
FUTURE EXPLORATIONS Kroculick expects any new public utility projects, "particularly where there are fossil fuels involved" to create controversy. "As people have gained more understanding of environmental issues, these kinds of utilities are subject to more and more objection…In the future, the fights will only get more and more strident in their tone and take longer to resolve." On the property owner side, Kroculick expects an increase in condemnation cases if the federal government moves to turn highway and other infrastructure construction into economic stimulus projects. "That could be keeping eminent domain lawyers busy for a long time."
About Duane Morris LLP
Duane Morris LLP, a law firm with more than 800 attorneys in offices across the United States and internationally, is asked by a broad array of clients to provide innovative solutions to today's legal and business challenges.