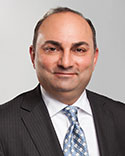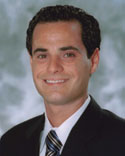 PHILADELPHIA, November 8, 2012—Three teams of Duane Morris lawyers, led by Richard Silfen and Chad Rubin, and supported by Peter Byrne, all of the firm's Philadelphia office, completed a series of transactions last week that concluded with the $138 million initial public offering of wholesale motor fuel distributor Lehigh Gas Partners LP (NYSE: LGP).
The IPO involved significant support from throughout the firm. The transactions consisted of an approximately $250 million real estate-based bank financing led by David Augustin and Jennifer Wieclaw of the Philadelphia office; a restructuring of businesses and assets owned by Lehigh Gas Corp. and numerous affiliates led by Darrick Mix of the Philadelphia office and Reid Avett of the Washington, D.C. office; and the securities offering itself.
In order to position LGP for its IPO, the team led by Mix and Avett designed transactions to cause entities that own or lease more than 700 gas stations and convenience stores, and that are forecasted to distribute more than 600 million gallons of motor fuel annually, to be merged with or contributed to LGP. The team also reorganized a predecessor entity to lease certain sites from LGP and operate them. Marc Kushner of the New York office handled tax planning and structuring for the restructuring and IPO. The reorganization and structuring were designed to enable LGP to operate efficiently as a master limited partnership.
In the IPO, LGP sold six million common units of limited partner interest to the public through a syndicate of underwriters led by Raymond James. Work on the deal began in late 2011 and concluded in the throes of Hurricane Sandy. Silfen, Mix, Byrne, Augustin and Wieclaw, together with Avett, worked through the worst of the winds and the rain and closed all of the transactions on Tuesday, October 30.
The Duane Morris team involved in this series of transactions included members of the firm's Philadelphia, New York, Washington, D.C., Chicago and Wilmington offices.
Lehigh Gas Partners Chief Executive Officer and Founder Joseph V. Topper, Jr., joined by the Allentown-based company's executives and guests, rang the New York Stock Exchange Opening Bell on November 2 to celebrate the IPO. Lehigh Gas Partners final prospectus can be found on the SEC's website.
About Duane Morris
Duane Morris LLP, a global law firm with more than 700 attorneys in offices across the United States and around the world, is asked by a broad array of clients to provide innovative solutions to today's legal and business challenges.