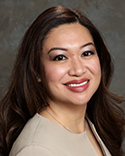 Tracy A. Gallegos
LAS VEGAS and SAN FRANCISCO, July 22, 2019—Tracy A. Gallegos has joined Duane Morris LLP as a partner in the firm's Corporate Practice Group. She will be resident in the Las Vegas office and also practice in San Francisco. Gallegos further enhances the firm's corporate, real estate and cannabis law capabilities. Prior to joining Duane Morris, Gallegos was a partner at Fox Rothschild LLP.
"Tracy brings a big-picture understanding of the issues affecting businesses in the real estate, sports, cannabis and entertainment industries," said Matthew A. Taylor, CEO and Chairman of Duane Morris. "Her collaborative, client-focused approach is a perfect fit with our culture at Duane Morris."
"We're excited to welcome Tracy to our practice group and to expand our corporate capabilities on the West Coast," said Brian P. Kerwin, chair of the Corporate Practice Group. "Our clients are not only national, but global, and we continue to position ourselves to best serve their needs everywhere they need us."
"Tracy is a dynamic lawyer with a strong regional and national reputation, particularly for her work with the real estate, cannabis and entertainment industries," said Dominica C. Anderson, managing partner of the Duane Morris Las Vegas office.
"Tracy's skills as a corporate lawyer will particularly benefit our clients in San Francisco, as well as enhance our West Coast corporate offerings overall," added Stephen H. Sutro, managing partner of the firm's San Francisco office. "We look forward to working with Tracy to further expand our corporate practice in the Bay Area."
Gallegos has a multifaceted practice that touches upon corporate, real estate, cannabis, sports and entertainment law for clients ranging from startup companies to established businesses. Her clients include retail shopping centers, entertainment and media companies, online retailers and cannabis companies involved in retail, manufacturing and cultivation, as well as companies providing ancillary services to the cannabis industry in both California and Nevada. Gallegos' corporate services include assistance with entity formation and restructuring, corporate rollups, financing and other general corporate matters. She routinely drafts and negotiates letters of intent, equity and asset purchase agreements, subscription agreements, loan documents, private placement memoranda and corporate governance documents such as bylaws, operating agreements and partnership agreements.
In her cannabis practice, Gallegos serves as lead transaction counsel on mergers and acquisitions, financing transactions and corporate rollups, and has been involved in deals with an aggregate value exceeding several billion dollars. Moreover, she serves as lead regulatory and compliance counsel, and advises clients regarding the licensing process and other regulatory issues on both the state and local levels in California and Nevada. Having been involved in the cannabis space since 2010, when only medicinal cannabis use was permitted in California, Gallegos' knowledge of and experience with the cannabis space and its rapidly evolving regulations is expansive. Her regulatory knowledge, combined with her corporate and real estate background, make her particularly adept at serving the many needs of both startup and large companies in the cannabis industry.
Gallegos also represents both commercial and residential developers, as well as commercial landlords. Gallegos handles transactions involving the acquisition and disposition of multimillion-dollar commercial properties and residential subdivisions, and has served as lead counsel on transactions with purchase prices in the hundreds of millions of dollars. She also handles real estate financing transactions and has served as lead counsel on deals in excess of half a billion dollars. She negotiates and drafts purchase and sale agreements, promissory notes, public offering statements, disclosure statements, commercial leases and secured loan agreements. In addition, she frequently prepares third party borrower opinions and previously served on a prior firm's opinion review committee, where she was responsible for reviewing borrower opinions for conformance with Nevada and California law.
Gallegos is a graduate of Drake University Law School (J.D., 2004) and the University of California, Davis (A.B., 1999).
About Duane Morris
Duane Morris LLP provides innovative solutions to today's multifaceted legal and business challenges through the collegial and collaborative culture of its more than 800 attorneys in offices across the United States and internationally. The firm represents a broad array of clients, spanning all major practices and industries.