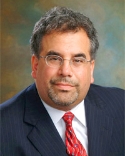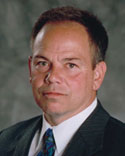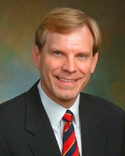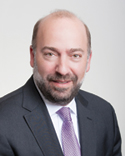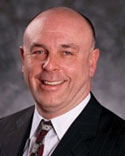 Duane Morris partners Eric R. Breslin, Gilbert L. Brooks, Gregory R. Haworth, Paul P. Josephson and Hersh Kozlov have been named to the New Jersey Law Journal's inaugural list of New Jersey Trailblazers.
The list spotlights attorneys who are "truly agents of change" and "who have made significant marks on the practice, policy and technological advancement of their practice."
New Jersey Law Journal writes:
Eric Breslin | Partner, Duane Morris LLP
PIONEER SPIRIT When Eric Breslin was a child, his mother pointed out newspaper articles about heroic criminal defense lawyers representing wrongly accused clients. Decades later, a majority of Breslin's work involves white-collar criminal defense, just as his mother envisioned—to a point. "She didn't bother to tell me, of course, that 99 percent of my clients would actually be guilty." Regardless, he fights for every client, no matter the likely outcome. "Sometimes a win is a win. Sometimes you do the best you can with what the facts and the law are."
TRAILS BLAZED At 62, Breslin still tries two to three major cases a year, and even takes on indigent clients charged in the Southern District of New York. In 2013 and 2014, he was involved in the Southern District's longest criminal trial, representing Joann Crupi, a longtime employee of Bernard Madoff who was caught up in the investment adviser's Ponzi scheme. "Great lawyers on both sides, great lawyers for all the defendants. The defendants were convicted but they got what I thought were very reasonable sentences, and my client is out already. That was a life-changing, career-changing experience."

FUTURE EXPLORATION Breslin has no plans to slow down. If anything, his practice is busier than ever; he has recently worked on a racketeering case involving an allegedly fraudulent hedge fund while also pursuing a client's claims against the city of Camden. A key to his success is gaining the trust of clients and making sure he will do everything in his power to achieve the best possible outcome. "I try not to judge clients. I'm a deeply flawed person in a lot of ways. We've all done things that, in retrospect, we wish we hadn't done."
Gilbert Brooks | Partner, Duane Morris LLP
PIONEER SPIRIT Gilbert L. Brooks considered becoming a football coach when he finished college. He ended up with a career in a very different kind of gaming. For the past three decades, Brooks has represented some of the biggest names in the Atlantic City casino industry, helping clients as the industry expanded, contracted and expanded again. Now he is helping gaming companies expand beyond their casinos into online wagering and other new ventures—a critical move as legalized gambling spreads across the country outside its traditional homes in Nevada and New Jersey.
TRAILS BLAZED Some of Brooks' biggest cases involve a casino operator who ended up becoming president of the United States. He represented Tropicana Entertainment Inc. in a management agreement with the former Trump Taj Mahal, while also providing consulting services to the former Plaza Hotel and Casino. Brooks also represented Icahn Partners Inc. in Chapter 11 bankruptcy proceedings involving Donald Trump's casino company. This led to a global settlement resolving all outstanding disputes involving Icahn and providing $125 million to pay down existing debt.

FUTURE EXPLORATION While casinos aren't going away, the new frontier in gambling is online. Brooks recently represented NYX in its acquisition of OnGame Network Limited and OnGame Services, a deal that gave NYX an online poker platform. He also is involved in the growing area of sports betting. Both online and sports betting are gaining traction with big media companies that haven't traditionally been involved in gaming. They see the opportunity to drive traffic to their websites for content unrelated to gaming. "It appeals to the millennials. It's also something people can take advantage of on a commercial basis."
Gregory Haworth | Partner, Duane Morris LLP
PIONEER SPIRIT Gregory Haworth always seems to be one step ahead of the curve when it comes to financial services litigation. He represented savings and loans when bad loans for residential construction threatened their viability. He worked on creditors' rights issues as disputes over collection matters escalated. And, in the late 2000s, he was perfectly situated to meet the biggest challenge of all: the residential mortgage crisis that imperiled the entire U.S. economy. Years of financial services work gave Haworth valuable perspective. "At any one time you'd have 200 cases going of varying degrees of complexity. None of them was going to break the bank, but a combination of bad rulings could break the bank."
TRAILS BLAZED Haworth's cases often involve matters that add up to major exposure for his banking clients. He served as lead counsel in three separate class action suits, consolidated on appeal, that accused his client of improperly charging attorney review fees to residential borrowers. Adverse rulings in the trial courts were reversed on appeal. In another case, he represented one of the 10 largest U.S. banks against a claim that his client and codefendants had conspired to set the prime lending rate as it was reported in prime rate indexes. A judge dismissed the suit, and an appeals court affirmed the dismissal.

FUTURE EXPLORATION Haworth sees financial services clients expecting their lawyers to take on emerging issues even before they come to the attention of regulators. He calls it "legislation by litigation." At the same time, clients want predictability, both in how their lawyers handle cases and in their legal bills. "The clients expect you to know their industry. They expect you to be a quick read and to give your opinion up front and try to resolve quickly. They don't want the surprises later on."
Paul Josephson | Partner, Duane Morris LLP
PIONEER SPIRIT Massive infrastructure projects. Medical marijuana. Political campaigns. All are part of Paul Josephson's remarkably eclectic legal practice, which nevertheless has a unifying theme: "How does stuff get built? How do we regulate markets? And how do we get the government to do things that serve the people?" He has pressed those questions in private practice, in state government, in quasi-governmental roles such as counsel to the Gateway Development Corp., and in political campaigns as the New Jersey counsel to candidates for high office, including former Presidents Bill Clinton and Barack Obama.
TRAILS BLAZED After law school, Josephson chose to practice in Newark, joining what he calls a traditional litigation practice. He represented the New Jersey Turnpike Authority, among other clients, before joining then-Gov. Jim McGreevey's administration in 2002. That experience, managing the legal portfolio of the governor's office, was the most professionally fulfilling of his life and led to a job in the state attorney general's office, where he could work in "areas where government regulation or government action significantly affected clients and the general public."

FUTURE EXPLORATION Josephson has turned his attention to regulating the legal use of cannabis products, representing license-holders and applicants for dispensaries and grow facilities, as well as investors in the expanding industry. "How do we build an industry here in New Jersey that's not simply about getting joints into the hands of people who want to chill out at night?" He sees cannabis as a major industry for New Jersey, which has a strong history in pharmaceuticals, as well as a way to help people suffering from a range of medical conditions. "We have all the intellectual infrastructure to not simply grow some pot, but to take this plant and make compounds that are going to change lives."
Hersh Kozlov | Partner, Duane Morris LLP
PIONEER SPIRIT Hersh Kozlov readily acknowledges that happenstance has been a central part of his decades-long legal career. In 1981, he was advising New Jersey's new governor, Tom Kean, when questions arose about the state's nascent gaming industry. "Before you can advise a governor, you'd better learn something," so he embarked on an intensive study of the industry—and later incorporated gaming clients into his practice. Years later, President George W. Bush named Kozlov to an international trade committee, and now he travels the world, advising clients on tariffs, trading sanctions and regulatory matters across North America, Europe, Asia, Latin America and Africa.
TRAILS BLAZED Kozlov started as a prosecutor, a job that may have set the stage for his later gaming practice. "There is a natural fit between the two. The elements of gaming are good character, honesty and integrity. Former prosecutors are trained well and equipped to make those kinds of judgments and deal with those issues." Gaming also overlaps with his work with the financial services industry; he points out that both involve the movement of currency and validation of liens in a regulated environment. Further, serving as a director for public companies and banks has been instructive for his commercial practice.

FUTURE EXPLORATION Although he manages Duane Morris' office in Cherry Hill, Kozlov spends much of his time traveling globally to develop insights that can assist clients. Those insights may involve how tariffs will affect clients' businesses or how clients can respond to trading sanctions on governments such as Iran's. The worldwide expansion of gambling—and the need for compatible regulatory schemes—are particularly complicated. "It's a challenging environment. But we enjoy working in that environment."
About Duane Morris LLP
Duane Morris LLP, a law firm with more than 800 attorneys in offices across the United States and internationally, is asked by a broad array of clients to provide innovative solutions to today's legal and business challenges. Attorneys in the firm's Cherry Hill and Newark offices provide a broad array of services to organizations in a wide range of industries throughout the Garden State, nationally and globally.
Republished with permission from law.com.