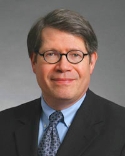 Robert L. Byer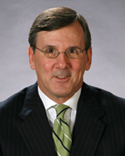 Joel M. Walker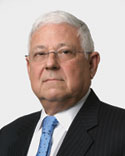 Allen J. Ross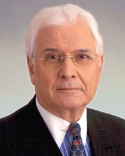 Wilbert H. Sirota
PHILADELPHIA, August 20, 2015—Duane Morris LLP is pleased to announce that four attorneys in the firm have been selected by Best Lawyers as "Lawyers of the Year" for 2016. Robert L. Byer and Joel M. Walker, both in Pittsburgh; Allen J. Ross in New York City; and Wilbert H. Sirota in Baltimore were selected for this honor as the only lawyer in each practice area and city. Lawyers are selected based on high marks received during peer-review assessments conducted by Best Lawyers each year.
Duane Morris partner Robert L. Byer has been selected as the "Lawyer of the Year" in Pittsburgh Appellate Practice, an honor he previously received in 2011. Byer is head of the Appellate division of Duane Morris' Trial Practice Group. His appellate work and legal-issues litigation experience covers a wide variety of legal areas, including corporate governance, intellectual property, administration law, tax cases, Constitutional law, insurance coverage, contracts, professional liability, products liability and toxic torts.
Duane Morris partner Joel M. Walker has been selected as the "Lawyer of the Year" in Pittsburgh Bankruptcy and Creditor Debtor Rights / Insolvency and Reorganization Law. Walker focuses his practices in the areas of creditors' rights (including corporate bankruptcies and workouts) and business law. His national bankruptcy and workout practice encompasses a wide range of issues. Walker has represented debtors, creditors (both secured and unsecured, including banks, committees, indenture trustees and bondholders), purchasers and lessors in matters related to plans of reorganization, asset purchases, prosecution of claims and avoidance actions.
Duane Morris partner Allen J. Ross has been selected as the "Lawyer of the Year" in New York Litigation – Construction for the second consecutive year. Ross has more than 45 years of experience practicing law in the areas of construction, litigation and real estate. In addition to traditional legal work, he has developed a career in alternative dispute resolution in the construction industry, serving as an arbitrator, mediator and dispute review board chair. Ross is a member of the American, New York State and New York City Bar Associations, as well as the Construction Industry Panel of Arbitrators and the Panel of Mediators of the American Arbitration Association. Duane Morris' Construction Group was honored with a Law Firm of the Year designation from U.S. News-Best Lawyers for the third consecutive year.
Duane Morris chair of the Baltimore office Wilbert H. Sirota has been selected as the "Lawyer of the Year" in Baltimore Leveraged Buyouts and Private Equity Law, marking the third year in which he was recognized with this distinction. He previously received the honor in 2012 and 2013. Sirota practices in the area of corporate law and focuses on mergers and acquisitions, venture capital, and general corporate and tax law. He has more than four decades of experience in the area of corporate law and has served as general counsel for companies in various industries, including high-tech and healthcare.
About Duane Morris
Duane Morris LLP, a law firm with more than 700 attorneys in offices across the United States and internationally, is asked by a broad array of clients to provide innovative solutions to today's legal and business challenges.