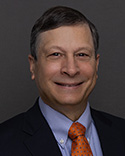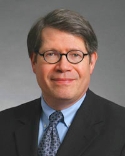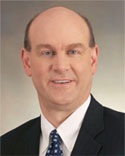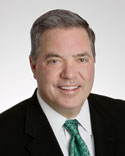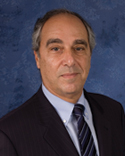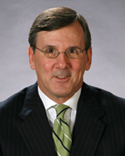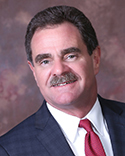 PHILADELPHIA, August 15, 2019—Seven Duane Morris LLP attorneys have been named by Best Lawyers as "Lawyers of the Year" for 2020: Kenneth M. Argentieri of the Pittsburgh office; Robert L. Byer of the Pittsburgh office; Robert B. Hopkins of the Baltimore office; Charles B. Lewis of the Chicago office; Michael L. Lipman of the San Diego office; Joel M. Walker of the Pittsburgh office; and Robert A. Zinn of the Miami office. Each was the only lawyer selected for this honor from his or her respective practice area and city. Lawyers are selected based on high marks in the peer-review assessments conducted annually by Best Lawyers.
Kenneth M. Argentieri has been selected as the "Lawyer of the Year" in Pittsburgh for Mass Tort Litigation/Class Actions - Defendants. Argentieri is managing partner of the firm's Pittsburgh office. As a trial attorney for more than 30 years, he has represented individual and corporate clients in complex litigation, including products liability, defamation, toxic tort, environmental, securities, class action, trade secret and commercial law. Argentieri has handled significant appeals in the federal circuit courts and the Pennsylvania Superior and Supreme Courts. He has served as national coordinating counsel and as regional counsel for clients in toxic tort matters. Argentieri has also served as a mediator to help resolve contract and securities disputes.
Robert L. Byer has been selected as the "Lawyer of the Year" in Pittsburgh for Appellate Practice. He also received this distinction in 2016 and 2011. Byer is chair of the appellate division of Duane Morris' Trial Practice Group. He concentrates his practice in appellate and legal-issues litigation. Byer is a former judge of the Pennsylvania Commonwealth Court and Pennsylvania Court of Judicial Discipline. He has argued or briefed nearly 300 appeals in the United States Courts of Appeals for the Third, Fifth, Seventh, Eighth, Ninth, Eleventh, District of Columbia and Federal Circuits, the Pennsylvania appellate courts and the appellate courts of California, Maryland, Tennessee and Washington. Byer also has briefed and worked on appeals in the United States Supreme Court. His appellate work and legal-issues litigation experience covers a wide range of legal areas, including constitutional law, real property, oil and gas, zoning and land use regulation, environmental law, corporate governance, intellectual property, administrative agency law, tax law, insurance coverage, contracts, professional liability, products liability and toxic torts. He is a fellow in the American Academy of Appellate Lawyers and served for a number of years as a member, including five years as Chair, of the Pennsylvania Supreme Court Appellate Court Procedural Rules Committee.
Robert B. Hopkins has been selected as the "Lawyer of the Year" in Baltimore for Admiralty and Maritime Law. Hopkins is managing partner of Duane Morris' Baltimore office and a partner in the Trial Practice Group. He is a lifelong resident of Baltimore with deep civic ties to the city. Hopkins practices in the area of complex litigation with a concentration on products safety, maritime, transportation and commercial litigation. Hopkins has represented vessel owners and claimants in many significant marine casualties and assisted marine businesses on a multitude of issues including vessel build, vessel finance and Jones Act compliance issues. He has also counseled clients in large-scale product recalls and reporting obligations under the laws enforced by the Consumer Product Safety Commission.
Charles B. Lewis has been selected as the "Lawyer of the Year" in Chicago for Construction Law. Lewis concentrates his practice in the area of construction law and litigation and is a member of Duane Morris' national Construction Practice Group and the head of the Chicago office Construction Practice Group. He represents general contractors, construction managers, owners, architects and engineers, design builders, subcontractors and material suppliers in matters involving contract drafting, contract negotiation, breach of contract claims, claims for extras, delay, disruption, loss of productivity, excessive change orders, out-of-scope work and claims involving mechanic's liens.
Michael L. Lipman has been selected as the "Lawyer of the Year" in San Diego for Criminal Defense: White-Collar. Lipman is a partner in Duane Morris' Trial Practice Group with more than 40 years of experience trying criminal and civil cases in state and federal courts. He has had more than 50 jury trials and is a fellow of the American College of Trial Lawyers. He brings the judgment of a trial lawyer and former senior federal prosecutor to a variety of issues facing clients, both individuals and entities, including the defense of white-collar crimes and responding to government investigations related to such matters as securities fraud, insider trading and the Foreign Corrupt Practices Act, healthcare fraud, criminal tax matters, antitrust violations, mortgage fraud, government contract fraud, criminal environmental violations, public corruption and campaign finance violations, financial institution fraud, money laundering and bank secrecy violations and export-control violations. Lipman also has substantial experience conducting internal investigations, defending civil securities cases, civil RICO, civil False Claims Act and qui tam actions.
Joel M. Walker has been selected as the "Lawyer of the Year" in Pittsburgh for Litigation - Bankruptcy. Walker also received this distinction in 2018 and 2016 for Bankruptcy and Creditor Debtor Rights/Insolvency and Reorganization Law and was named in 2019 for Banking and Finance Law. He practices in the areas of creditors' rights (including corporate bankruptcies and workouts) and business law in Duane Morris' Pittsburgh and Washington, D.C., offices. Walker's national bankruptcy and workout practice encompasses a wide range of issues. He has represented debtors, creditors (both secured and unsecured, including banks, committees, indenture trustees and bondholders), purchasers and lessors in matters related to plans of reorganization, asset purchases, prosecution of claims and avoidance actions. These matters often include complex litigation and commercial disputes. Walker also serves as a mediator in complex commercial litigation and bankruptcy matters.
Robert A. Zinn has been selected as the "Lawyer of the Year" in Miami for International Mergers & Acquisitions. Zinn is a seasoned transactional attorney with more than 30 years of experience, focusing on mergers and acquisitions and full-service representation of closely held companies, and leveraging his in-depth knowledge of all operational areas of the automotive industry. His industry acumen includes sales, marketing, product development, manufacturing, procurement, retail distribution and international operations. An automotive industry veteran, Zinn has extensive experience advising U.S. and Middle Eastern automotive clients on buy-sell agreements, manufacturer/distributor relations, dealer agreements, franchising, relocation, restructuring and consolidation.
About Duane Morris
Duane Morris LLP, a law firm with more than 800 attorneys in offices across the United States and internationally, is asked by a broad array of clients to provide innovative solutions to today's legal and business challenges.